Team of the Week pep rally at Chestatee High School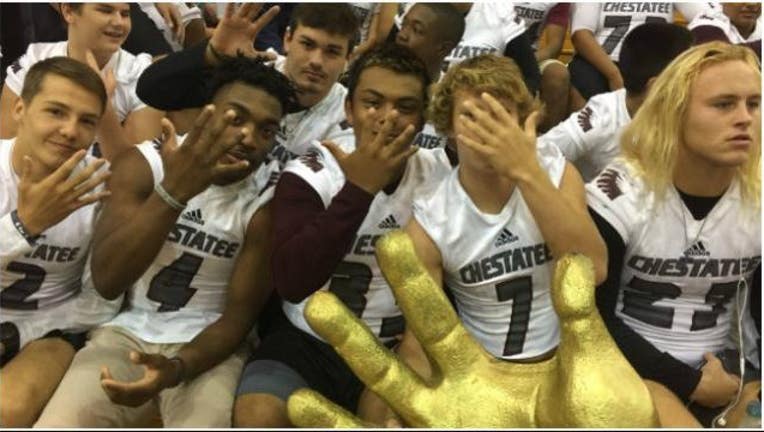 article
HALL COUNTY, Ga. - Congrats to Chestatee High School - our High 5 Sports Team of the Week!
PHOTOS: Chestatee War Eagles win Team of the Week
Chestatee has had the week off before entering a brutal 7-AAAA region schedule featuring road games at West Hall and Marist, and home opportunities against Blessed Trinity and White County.
Chestatee ran away with the voting on our Team of the Week Facebook poll, securing a second Hand Trophy in as many years -- the team won the award last season after ending a 12 game losing streak that dated back to 2013.
%INLINE%
The War Eagles hosted Paul Milliken at the Gainesville school Thursday morning, for a celebratory Team of the Week pep rally. 
%INLINE%