NFL returns to playground to spice up skills 'competition'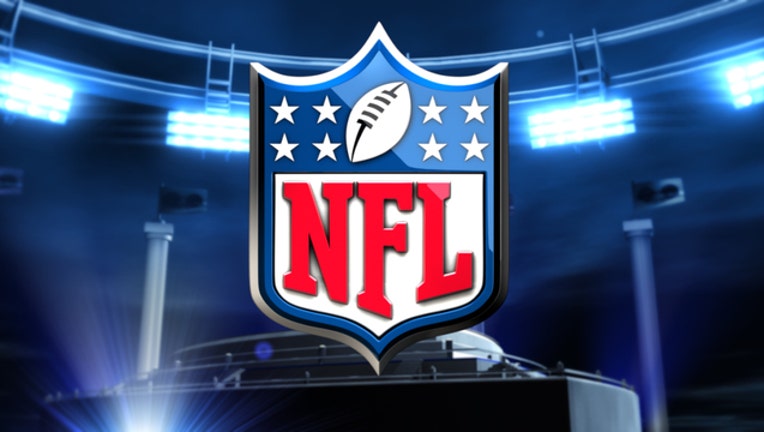 article
ORLANDO, Fla. (AP) - The NFL and its players were looking for ways to spice up the Pro Bowl, so they decided to have San Diego Chargers quarterback Phillip Rivers throw balls at opponents.
Dodge balls.
After moving the game to Orlando this year and returning it to the traditional AFC-NFC matchup, the NFL also is bringing back the skills competition, with some activities that might be more closely associated with elementary recess than NFL skills.
The "competitions" include made-for-television activities like the drone drop, power relays and dodge ball - yes, dodge ball - as part of Pro Bowl Week at Disney's sports complex.
In keeping with the unusual, 20 players representing the NFC AFC went head-to-head in dodge ball. The winner received a monetary prize, though only fans who attended Wednesday's workouts know who that is, everyone else will have to wait until it airs on Thursday night.
There were some actual football skills competition fans m might remember from a decade ago, including quarterback challenge and a hands competition for receivers.
But dodge ball?
Rivers was among the players who competed, though the 35-year-old said he hadn't played since he was in elementary school.
"We use to play on Fridays and we called it 'bombardi,'" he said. "It was fun."
Maybe Browns lineman Joe Thomas is onto something with this dodge ball thing. "Fun" is not a word often used to describe any on-field activities associated with arguably one of the worst all-star games in sports.
Fun and making it more exciting for the fans was the point when a players focus group led by Cleveland's left tackle tossed out the idea of the players competing in non-football related events such as dodge ball. A dunk tank was also proposed but it didn't make the NFL's chopping block.
Thomas wanted to have skills events that even offensive and defensive linemen could get involved in.
"People will definitely tune in to watch stuff like dodge ball," Thomas said. "You can find some skills for linemen that aren't going to get them hurt."
Not that this dodge ball was completely safe. There was mixture of size, quickness and agility, ranging from Rivers, to Thomas to Colts speedy T.Y. Hilton. All 20 of the competitors were jammed in a fenced-in area and the yellow balls became virtual projectiles as players were not holding back in the made-for-TV spectacle.
ESPN, which brought in its Monday Night Football crew to film the activities, captured nearly three hours of footage that it will breakdown to 47 minutes to be shown Thursday night.
Peter O'Reilly, the NFL senior vice president of events said believes it will be compelling TV.
"The players are into, the fans are into it," he said Wednesday. "It's a win-win."
Orlando residents Juan and Marisol Rodriguez, proudly decked out in Raiders gear, enjoyed the show - at least in person.
"It was nice to see the personalities out here," Marisol said, adding she took off work to be there Wednesday. "You see them on television but it was actually nice to see their personalities showing up in person."
New York Giants receiver Odell Beckham, Jr. enjoyed himself, even lifting his self-imposed no media policy.
"We got to do the hands competition, the drone drop and we get to play dodge ball so it is cool to be able to do these things," he said. "Everybody wants to see the skills."
While it might stretching it to call dodge ball a skill, at least when it comes to NFL players, there were some activities fans associate with football, including a passing competition and a receiving challenge, but even they had a twist. Instead of throwing at stationary targets, quarterbacks including Rivers, Andy Dalton, Drew Brees, and Dak Prescott threw footballs at spinning and moving targets that had varied points attached depending on the difficulty of the throw.
Receivers like Beckham and Jarvis Landry took part in a hands competition where they had to catch footballs one handed, two handed and sideline passes without stepping out of bounds.
The drone "competition" was developing. It took quite a while for the drone to pick up a football and hover starting at 75 feet above the field before dropping the ball to an awaiting player. The height increased in increments of 10 feet, until only player remained standing. That sounds painful, though not as painful as it was waiting for the drone to reach its height.
___
For more NFL coverage: www.pro32.ap.org and http://twitter.com/AP_NFL