Michael Vick: Kaepernick needs a haircut for job search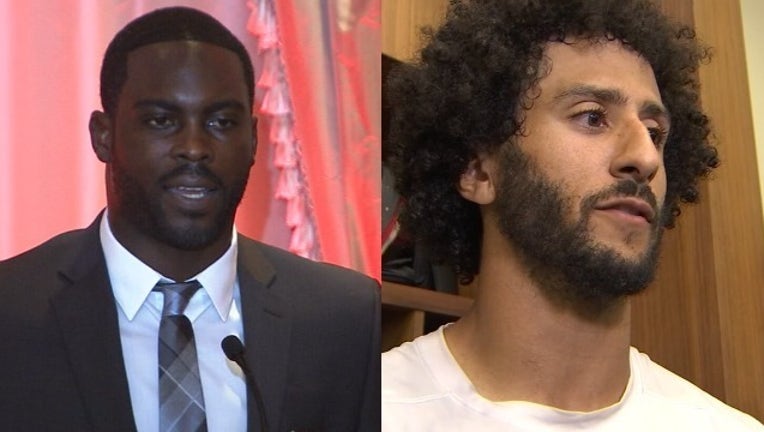 LOS ANGELES (AP) - Michael Vick has some advice for Colin Kaepernick if he wants another shot in the NFL; get a haircut.
During an appearance on Fox Sports 1 Monday, Vick said the former San Francisco 49ers quarterback needs to shed his afro and cornrows look for a "clean cut" style in order to get a job.
The former Falcons and Eagles quarterback said he was speaking from his own personal experience. Vick was suspended for two seasons beginning in 2007 after pleading guilty to charges in a dog fighting investigation.
Kaepernick parted ways with the 49ers in March and hasn't been signed by another team. His decision to kneel during the national anthem last season to protest police shootings of black people became a topic of national conversation.