KROD on Bauta: What Could Go Wrong?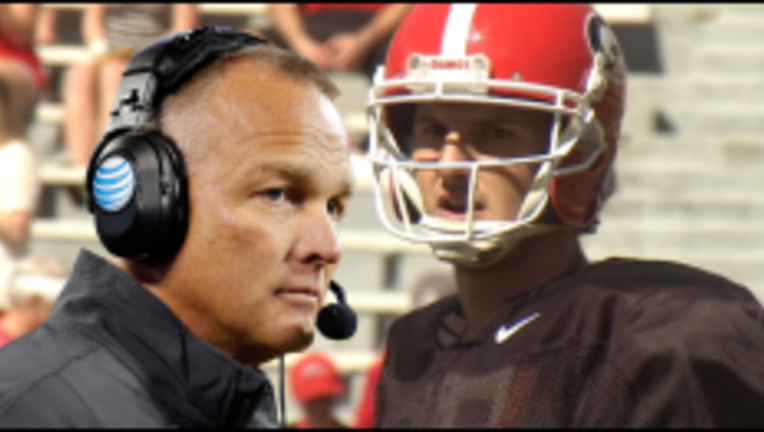 ATLANTA - This is shaping up to be a memorable Georgia-Florida game, but for reasons that could be very scary for Georgia fans on Halloween Day.
First of all, a shocking revelation last night that Georgia's 3rd-string quarterback, Faton Bauta will be starting in the annual clash with the Gators. But is it really shocking? To date, and through seven games, Greyson Lambert and Brice Ramsey have been, well, not very good.
For a football program that has produced the likes of Aaron Murray, Matthew Stafford and David Greene, this is a really dark time for Georgia football.
It is another reminder of how important the quarterback position is. Despite all the talent surrounding the position, Lambert and Ramsey have been a real drag on the offense.
Many will say Mark Richt is panicking. This will be Bauta's first start. But I say it is a move Richt had to make. Bauta can't be any worse! He may even provide a spark that'll carry them through the rest of the season. Right now there is no pizzazz to this offense --especially after Nick Chubb went down.
This is a huge game (aren't they all?)! First place in the SEC East is at stake. And these aren't Will Muschamp's Gators. These guys smell blood.
Last year's shocking loss to the Gators was one of Georgia's all-time worst. A struggling Florida team, with a coach under fire, rolled up over 400-yards rushing on the UGA defense --still shaking my head over that! Florida hardly had to throw the ball!
Bottom line: I'm glad Richt is inserting Bauta into the starting lineup. I mean: WHAT COULD GO WRONG?!!!