Hawks at Suns game postponed due to COVID-19 protocols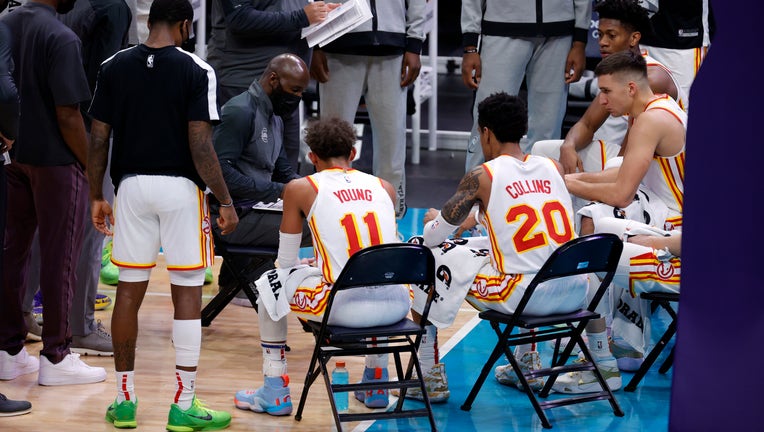 The Atlanta Hawks and Phoenix Suns game at Phoenix Suns Arena on Wednesday night has been postponed in accordance with the league's health and safety protocols, the NBA confirmed.
Additionally, some members of the Hawks are now isolating because a member of the team's staff tested positive later on Wednesday. It's unknown who exactly tested positive or how many people are isolating as a result.
Head coach Lloyd Pierce said he is isolating in his hotel room, but he tested negative and feels fine. Pierce also said the team still plans to travel to Utah for its next game on Friday.
"In some ways, you kind of expected this," Atlanta forward Kevin Huerter said. "The numbers tell you at some point you're going to be affected as a team, as the NBA. It wasn't just going to be clean all the way across the boards. So you kind of expected at some point, something like this might happen."
When asked what he would do Wednesday night at the hotel with no game to play, Huerter said, "I have no idea. And we're going to get up tomorrow and fly to the next spot."
The game was originally cancelled, though, because the Suns did not have the league-required eight available players to proceed with their game against the Hawks.
On Monday, the Suns played the Wizards, who have had cancellations due to COVID-19 protocols.