Georgia Tech Looks to Bounce Back from Poor 3-9 season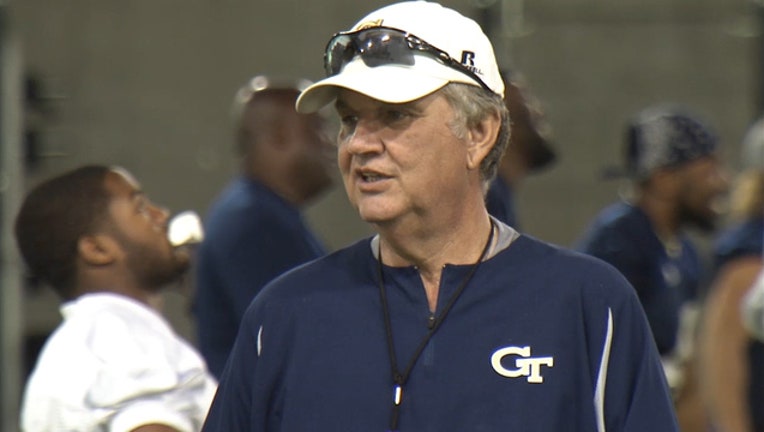 article
ATLANTA (AP) - For all the politically correct talk from some Georgia Tech players about putting a disastrous 3-9 season behind them, rising senior defensive tackle Patrick Gamble said what fans would probably rather hear.
A team that in 2014 went 11-3 with wins over archrivals Clemson and Georgia, and an Orange Bowl victory over the SEC's Mississippi State had no business losing all but one ACC game in 2015, no matter who was injured. The Yellow Jackets failed to go to a bowl game for the first time in 19 seasons.
"We definitely talked about it to each other, and just know it was unacceptable for us," Gamble said at Monday's spring practice. "It's beneath us. We should never have a season like that. I'm pretty sure everybody is a little mad. They might be a little embarrassed."
The Jackets' premier player, senior quarterback Justin Thomas, is one of nine returning starters on offense, although not all are guaranteed jobs as many injured players are healthy again.
"We're going to have a lot of competition at a lot of positions," said coach Paul Johnson.
No player's comments were more measured than those by Thomas.
"Last year was last year; we can't worry about it. We've got to put last year behind, look into the future," he said.
Johnson is trying to change the Jackets' fortunes.
He fired special teams coach Ray Rychleski, and hired long-time college assistant Ron West to aid offensive line coach Mike Sewak.
The Jackets' vaunted spread rushing attack, which finished in the top six nationally in each of Johnson's first seven seasons, slipped dramatically last season. And Thomas often wound up running for his life in passing situations.
"I wanted to experiment with a special teams coach, and I like the old model better, so I wanted to get back to having two offensive line coaches," Johnson explained. "I think it's virtually impossible for one guy to coach five guys with what we do."
Special team duties will be split among the entire coaching staff and coordinated by wingback coach Lamar Owens.
Defensive coordinator Ted Roof and his staff have to replace six starters, including the entire secondary.
The Jackets have transfers competing on both sides of the ball, including former Southern California cornerback Lamont Simmons and former Georgia running back J.J. Green.
Tech managed just 14 sacks last season, and junior defensive end KeShun Freeman said the Jackets didn't catch anybody by surprise in 2015.
"I think a lot of people kind of looked at me and really wanted to make sure they blocked me and blocked (tackle) Adam Gotsis. "It goes for the whole team. They knew what Georgia Tech was about coming off the 2014 season ... It was definitely different than my first season."
The Yellow Jackets to a man talked about putting last season behind them, yet Gamble suggested they haven't really forgotten.
"It's behind us, we can't do nothing about it," he said. "We can do something about this coming season You definitely can use it as fuel. You'll think about it and know how it feels to be there, and you never want to be there again."