Allie Bailey: Diary of a Sports Intern (Concussion Protocol)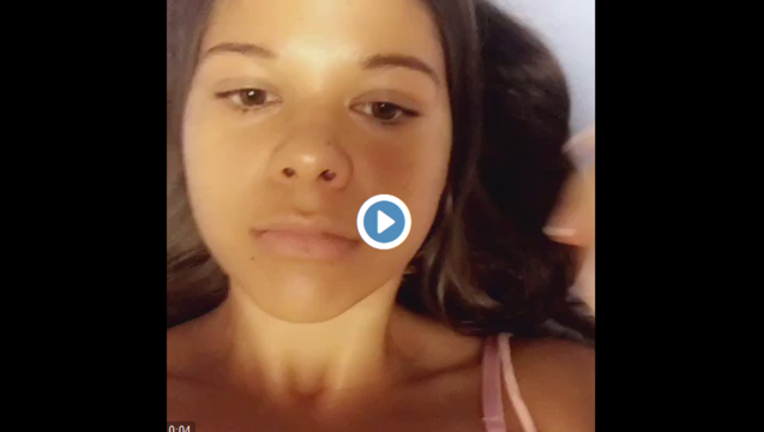 THE BUNKER - My name is Allie Bailey and I am the summer 2016 sports intern at FOX 5 News. Every day has proven to be an adventure–in and out of the studio. From locker room interviews with the Braves to observing the Falcons closed practices, there is nothing quite like the sports media world.
Through my blogs, you too can experience it all. Throughout the summer, I will post up-to-date blogs that reflect my time as an intern. Come take a look! 
When I Didn't Even go to the ER for Something Cool
May 26, 2016
Hunkering down in the FOX 5 sports bunker was both a new and exhilarating experience. Editing footage and piecing together stories just minutes before they are scheduled to air is the kind of rush that is indescribable.But even that experience couldn't compare to what happened to me just two days ago.
It started as an ordinary day–or at least as normal as any day could be for a sports intern. My schedule of the day consisted of a trip to a NASCAR racetrack, followed by a visit to the Atlanta Braves locker room. With such a jam-packed day, I was required to be at the Fox 5 station by 10 a.m. that morning. Except none of those trips happened that day. Instead, I took a detour to the emergency room for a reason I am hesitant to point out.
So what was it that prevented me from interning that day? A car crash? A family emergency? Truthfully, a mere rolled ankle would have been more interesting than what happened to me.
It was approximately 8:30 a.m. when I had fallen down in the shower. That's right. After playing competitive tennis for 17 years, all of the skiing trips I've embarked on, or even the countless times I have tripped in heels, my first visit to the ER was due to a potential head injury as I slipped in the shower.
Like an 85-year-old woman, I called for my mother to help me up and escort me to an urgent care private facility. The physicians were kind as they gently lulled the symptoms of a concussion to me, asking if I had any of them.
Though I did not experience any of the regular symptoms of a concussion, I was urged to check into an ER as my forehead started to swell. This was concerning as I had struck the back of my head–nowhere near my forehead. With that, my mother loaded her discombobulated daughter into her car and had driven off to Northside Hospital.
I illustrated a newfound level of impatience for those six hours I was hosted by Northside Hospital's ER wing. Don't get me wrong; I appreciate everything the hospital does and how many people they help in their dire times of need. But being someone young who takes life for granted, I still felt bitter.
There is paperwork–then waiting. A five-minute evaluation by a nurse–then waiting. A follow up with a PA...you can guess what happened next. I don't think anyone has bolted faster to the body CT scan than I had simply because I wanted to do something. It was almost two hours later when I had gotten my results back. I was lying on my hospital bed while my mother joked that all the doctors on call went out for a late lunch. The both of us were relieved when the closed door finally creaked open. The same PA that I had seen a few hours ago emerged with the good, yet not so surprising news.
I was declared a clean bill of health and discharged from the hospital. My celebration you ask? My parents bought me a bath mat for my shower.
Want to follow more of my adventures? Follow me on Twitter or Instagram through the social media accounts below.
Twitter: @SportsWithAllie 
               @TennisBreakdown
Instagram: beaucoup.de.allie
https://twitter.com/SportsWithAllie/status/736039219148161026