99-year-old Atlanta swimmer sets new records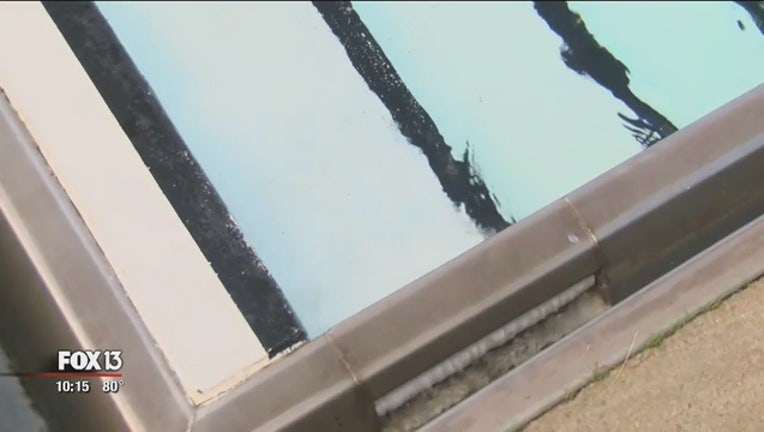 article
ATLANTA (AP) — While most swimmers slow down as they age, Anne Dunivin has sped up her times in recent years — and she is 99.
The Atlanta woman, who turns 100 years old in October, set three national records in her age group at a swimming competition Saturday at the University of Georgia.
Dunivin's time in the 200 meter freestyle event was just over 12 minutes at 12:06.09 at the Athens Bulldog Swim Club Georgia Long Course Masters Championship at UGA. (In 2013, at the Pan-American Masters Championships, Dunivin swam the same event in 13:56.46.)
Her official time Saturday in the 50 meter freestyle was 2:43.80; she swam the 100 meter freestyle at just over 6 minutes — 6:23.28
Craig Page, an ABSC masters swimmer, coach and meet director at the recent competition, said Dunivin is actually the first American woman in her age group to complete the 20o meter freestyle. All told, Dunivin established three national records in the 100-104 age group Saturday. (Although Dunivin turns 100 October, the U.S. Masters Swimming long course meets use the age a person is at the end of the year for any long course meets taking place in that same year.)
"In addition to being an incredible swimmer at her age, she is very happy and she was all smiles when she got out of the water after the swim meet," said Page. "Everyone wanted to take a selfie with her. For her accomplishments — being active and engaged at her age is very inspirational and her attitude and love for life is infectious."
Dunivin originally registered for shorter distances, but a few days before the meet, her family called Page to let him know Dunivin was feeling well and she was eager to compete in the the longer, 200 meter freestyle.
Dunivin said she learned to swim when she was 6 years old. She's always loved to swim but didn't have much opportunity to swim after getting married and while raising her children.
"As I got older, I looked around and thought, well, older people swim and I started swimming again," she said.
She started swimming competitively in her 80s.
"A person in her 90s, almost 100, you would think that person would be down and out and have to be looked after. I don't feel that way. Everything I do is just fun," she said.
Elaine Krugman, a local swimmer, photographer and writer, posted the following on the U.S. Masters Swimming Discussion Forums (and shared with the AJC with permission to include in this story):
During her 200 Meter Freestyle race, as I was waiting to cheer Anne on at the end of the pool for her final turn, Anne's daughter came running up to me and asked me to stop Anne, and make her rest before finishing the race. I replied, "Why? She's doing great! She's swimming better and faster than she was at Maryland Nationals! If she needs to rest, she will!"
Sure enough, when she got to the end, she made the fastest turn and hardest push-off I have ever seen her make! I walked along as she swam her last lap, and I yelled "Go Queen Anne!!!" to her while encouraging the other swimmers to yell and clap as well. Anne is a bit hard of hearing, so she probably didn't hear any of it! When she hit the wall at the end of the race, what did she do? SHE KEPT GOING! Anne lost track of what lap she was on, and she just kept on swimming! A buddy of mine and I both jumped in the pool at the same time to get her to stop. You should have seen the smile of surprise on her face!
The clincher was hearing Chief Official, Ed Saltzman crack a joke about Anne being like the "Energizer Bunny" as she set the American Record.
___
Information from: The Atlanta Journal-Constitution, http://www.ajc.com