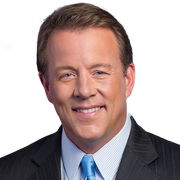 Russ Spencer has anchored the 6 p.m. and 10 p.m. news on FOX 5 Atlanta since 1995.
Russ grew up outside Philadelphia and began his TV career in Pennsylvania. He also worked in North Carolina and Denver before making Atlanta home.
In the late 1980s, Russ took a break from television to teach school and work as a freelance journalist in Central America. He became fluent in Spanish with the intention of becoming a foreign correspondent. Instead, he met his wife in the classroom next door, and together they now have six children, four of whom attended the University of Georgia.
Russ was in Central America to report on the historic vote overthrowing the Sandinistas in Nicaragua in 1990. He has also reported from the Middle East - briefly. Russ has received 13 Regional Emmy Awards during his time in Atlanta, including seven for Best Newscast and three for Best Anchor. He graduated from Princeton University with a degree in English literature. Russ and his wife, Isa, live in Johns Creek.
The latest from Russ Spencer