WATCH: Troup County deputy rescues elderly couple from burning car
TROUP COUNTY, Ga. - A Troup County sheriff's deputy risked her life to rescue an elderly couple who were trapped inside a burning vehicle during a storm on June 30.
Deputy Carrla Querry said she was just responding to a two-car accident that Friday. She had no idea how bad things were going to get.
It took mere seconds for the smoke to turn into flames.
Then, someone pointed out there were two people trapped inside.
WATCH FULL VIDEO OF RESCUE (WARNING: MAY BE DISTURBING TO SOME VIEWERS)
People who have seen the heroic rescue note the inspiring way the Querry was able to physically and verbally encourage the crash victims to live.
She, along with citizens at the scene, busted out the windows of the burning vehicle and safely removed the occupants.
After the pair was safe, Querry moved her patrol car, revealing the enormity of the blaze. Three minutes later, the fire rescue team arrived.
"The most important things is: I asked God to help me, and He sure did," Querry told FOX 5.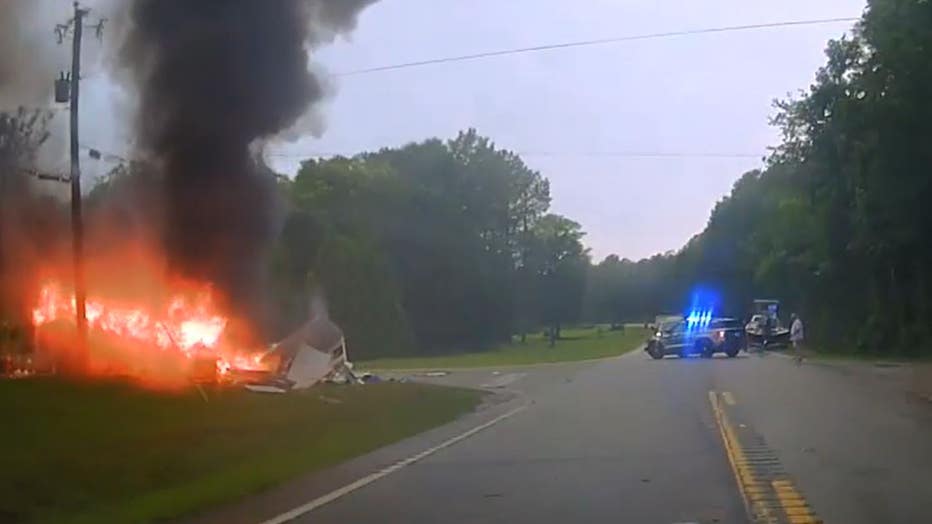 The conditions of the rescued man and woman are unknown at this time.