Your shoes may be causing toenail fungus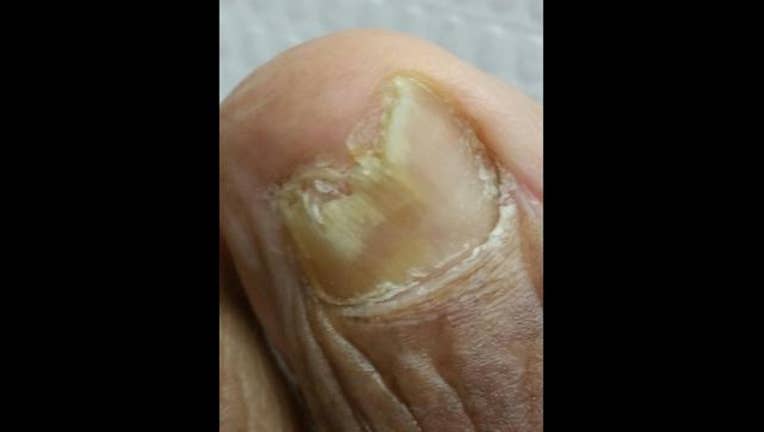 article
Peachtree City's Sandra Pinson is summer styling. She believes you shouldn't just look good, but
" Your best, and your feet are very important when you wear sandals and open toe shoes," says the former teacher.
But about a year and half ago, these toes were giving her problems and weren't looking good -- at all.
"It began with an unusual nail color on my toe and then it began to give me a little pain. I knew I had a problem," says Pinson.
The problem was a case of toenail fungus. Podiatrist Greg Alvarez at Ankle & Foot Centers of Georgia, an affiliate of Piedmont Healthcare, says you'll see this in women, men and children.  He says it's not always about keeping your feet dry, but it's about keeping your feet in good fitting shoes, too. Folks with bunions, hammertoes, and calluses are vulnerable to toenail fungus
" They start to rub the shoe, the toes start to buckle, press and thicken. And as the nail thickens, it lifts a bit, lets some fungus in and now you got a problem," says Dr. Alvarez.
Getting patients into proper fitting shoes with good support is the first step. At that point, doctors can use everything from thinning techniques to file down the growths to topical or oral medications.
"The further back the fungus grows on the nail, the harder and longer it takes to treat, so it is always best to treat toenail fungus as soon as possible," says Dr. Alvarez.