Wreck involving officer and tractor trailer snarls traffic on I-75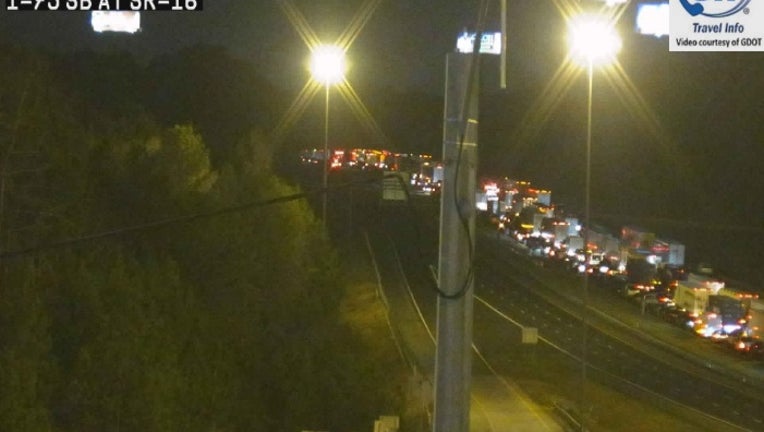 article
An officer vehicle and a tractor trailer collided Thursday night in Butts County, according to officials, causing a major traffic back-up.
The accident happened around 7 p.m. on Interstate 75 northbound at mile marker 207. According to the Spalding County Sheriff's Office. the crash involved a Henry County officer and a tractor trailer. 
According to Georgia State Patrol, the patrol car was traveling south in the center median turn around. The tractor trailer was traveling north on Interstate 75 North in the right slow lane. The driver of the patrol car came to a stop at the end of the turn around and waited for traffic to clear before attempting to enter the northbound lanes of Interstate 75. The patrol vehicle proceeded to make a wide turn entering the left lane and then into the middle lane. The tractor trailer changed lanes and entered the middle lane. The tractor trailer struck the patrol car in the passenger side door with its front driver side headlight. The patrol car rotated counterclockwise as it entered the west shoulder striking the guardrail with its front. After the initial impact, the tractor trailer entered the left passing lane and continued to travel north into the west shoulder where it ran over the guardrail.
The tractor trailer overturned onto its driver side and came to an uncontrolled stop in the center median, authorities said. The driver and passenger in the patrol vehicle suffered minor injuries and were taken to Piedmont Henry Hospital.  The driver of the tractor trailer was flown by air ambulance  to Grady Hospital to be treated for injuries.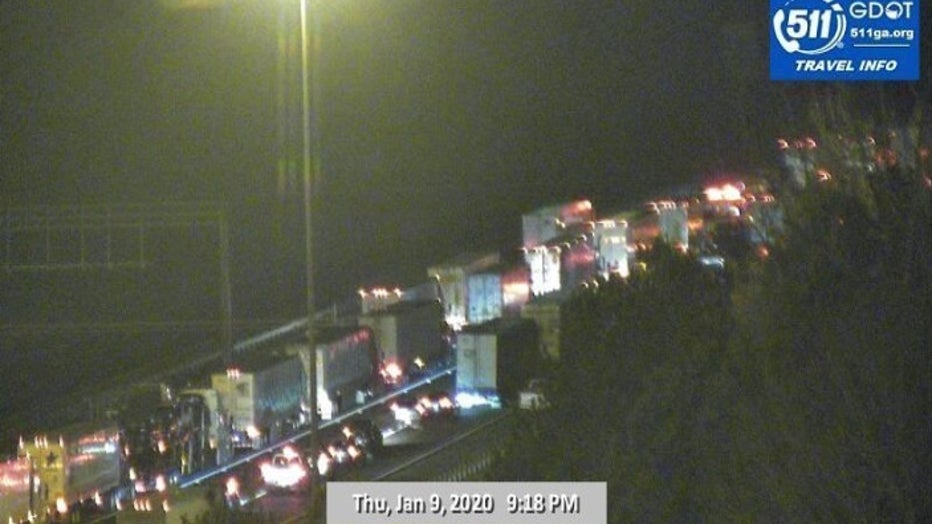 All northbound lanes of Interstate 75 were shut down due to the wreck. Those travelling northbound on the interstate were advised to use exit 205, SR 16 as an alternate route.