Home health aide steals at least $17K from elderly man with dementia, deputies say
CHEROKEE COUNTY, Ga. - A home health care worker has been arrested in Cherokee County for stealing from a 77-year-old patient for months, according to Cherokee County Sheriff's Office.
"She took his credit cards, his ATM cards," said Ben Naas, who came forward as the victim's son.
Naas said he first reported to the sheriff's office in May. After months of investigation, 48-year-old Ebony Michelle Mitchell of Canton was booked on Wednesday on six counts of felony exploitation and intimidation of a disabled adult, elder person.
Cherokee Sheriff's Capt. Jay Baker said instead of just taking care of the elderly man, Mitchell took advantage of him.
"Not only to purchase a car, pay her rent, repairs on her vehicle, purchased jewelry and furniture, she even used his information to apply for a $400,000 home loan," Capt. Baker said.
The loan wasn't approved, but the damage was done. 
The investigation revealed that Mitchell, who was working at a home on Wrights Mill Court in Alpharetta, reportedly stole at least $17,000. Naas said he believes the number is much higher than that.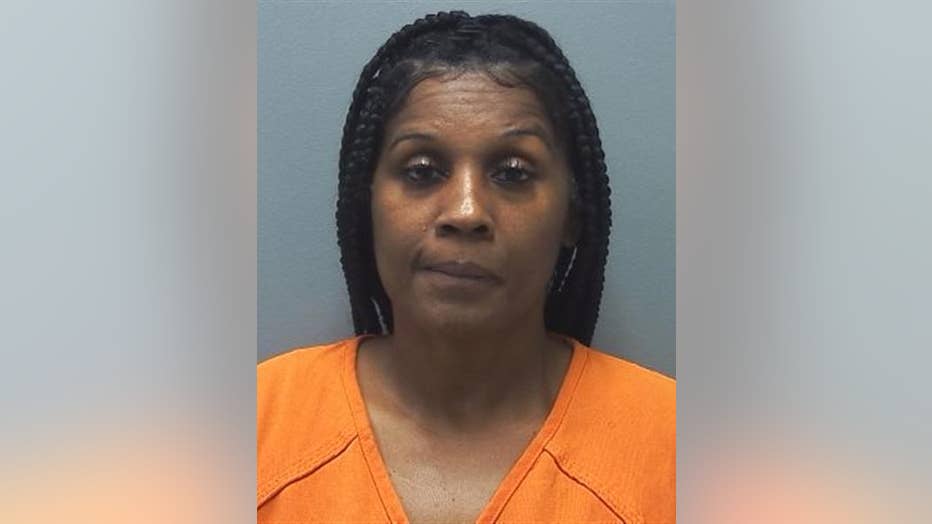 Detectives said their investigation is not over and more charges are possible. 
The victim's son said she would use his advanced dementia to her advantage. 
"She was holding his cell phone up to his face and having him use his voice as his identification to get into her bank account," he said.
Mitchell was arrested and booked on Aug. 2 and was later released on bond.
Capt. Baker said anyone looking to hire a home health aid should do their homework and build trust over time.
"Check their bank statements, their credit card records, if there are valuables in the home, make sure they're secure," he said.
Baker encouraged anyone who worked with Mitchell and suspects they may have been stolen from to give Cherokee investigators a call.
Naas said he believes there may be other victims out there just like his dad.
"She was so incredibly proficient at this that I can only imagine that she has done this to someone else," he said.