5-year-old Smyrna boy struck while riding go-kart gets big surprise
SMYRNA, Ga. - A Smyrna 5-year-old is out of the hospital and finally smiling after being injured in a hit-and-run accident.
It happened Sunday on Wexford Walk Drive as a 5-year-old test drove his go-kart right before his birthday party.
Police say the child's neighbor, Victoria Conner, hit the 5-year-old.
"I'm standing here, and I just hear a crash. I hear, 'boom, boom'. After that, the silence was deafening. I hear the neighbors say, 'Call 911!'" mother Qunese Luckett recalled.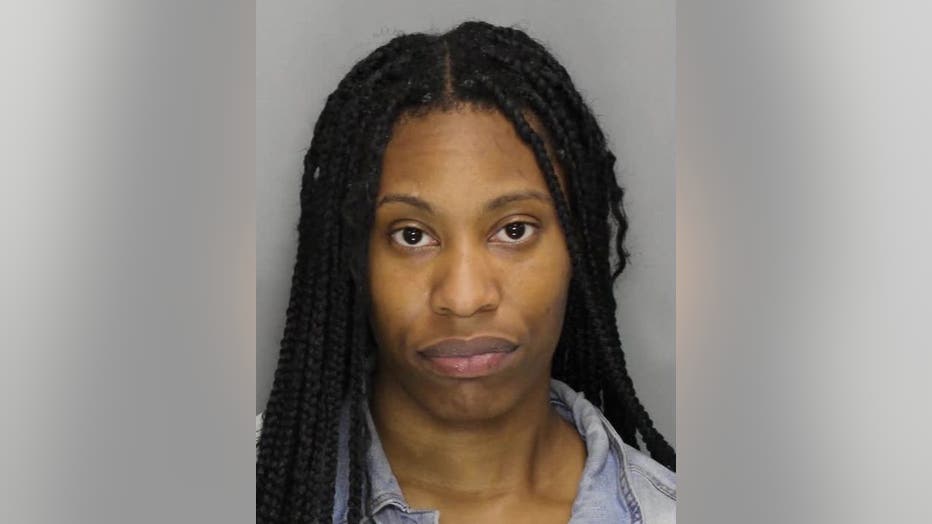 Victoria Conner (Cobb County Sheriff's Office)
The young mother says she panicked and dialed 911, but could not believe what happened next.
"As I grabbed my phone out of the window sill, in just a split second, I see her driving off. That sent me into hyperventilation," Luckett said.
A 5-year-old Smyrna boy is recovering after being struck while driving his go-kart on his birthday. (FOX 5)
The accused driver lives in the same apartment complex and faces two felony charges for hitting the child and leaving the scene of an accident. Conner was arrested.
"It just makes me feel so alone because I thought I lived in a community. I thought I lived in the word neighborhood," Luckett commented.
Davis' left leg needed a cast as he recovers from a concussion and from what his mother calls mental setbacks.
The Fly Lawyer, Jackie Patterson, gives a 5-year-old boy a new go-kart after being hit while riding one on his birthday. (FOX 5)
On Thursday, "The Fly Lawyer," formerly known as Jackie Patterson, came by Davis' home. He says the story touched him and wanted to put a smile back on the young boy's face.
"It really broke my heart. It not only destroyed his go-kart, but more importantly, it destroyed his leg. And I just wanted to make his birthday better. I had to make it right for him," The Fly Lawyer remarked.
Ms. Luckett says it will take time before her son fully recovers.