Walmart posts photo of 'guard' posted on ice cream isle after 'licking' incident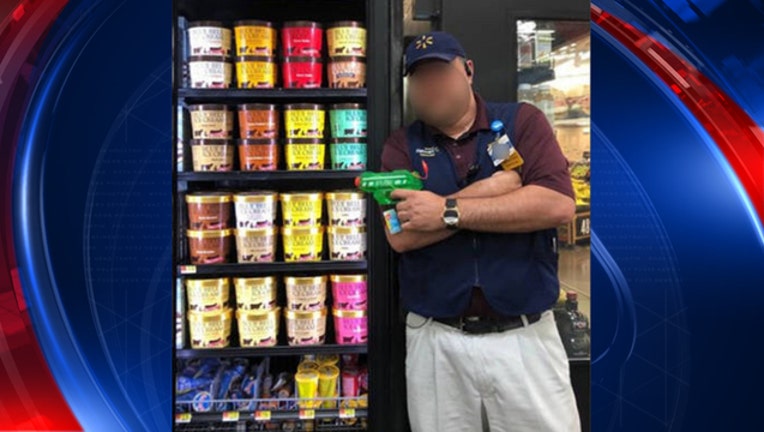 CORPUS CHRISTI, Texas (FOX 5 Atlanta) - A Texas Walmart busted out the big guns for ice cream security after a woman was spotted on camera licking a container of ice cream and putting it back on the shelf.
So, a Walmart in Corpus Christi has a guard on the frozen food aisle.
RELATED: Suspect who licked Blue Bell ice cream ID'd as juvenile; Won't be charged as adult
In the now deleted photo, the guard could be seen looking serious, imposing, and "armed" with a water pistol to prevent any ice cream mischief in his store!
As for the woman who licked that ice cream at a different Texas Walmart, authorities said they have identified her. The suspect's name has not been released, but she could face up to 20 years in prison for the second-degree felony.
RELATED: Woman who licked Blue Bell ice cream in viral video could face 20 years in prison