Police credit quick-thinking Walmart employee for East Point shooter's arrest
EAST POINT, Ga. - Police in East Point are thanking a Walmart employee on his lunch break for leading them to a man they suspect shot a loss prevention guard moments earlier on Friday afternoon.
According to police, the loss prevention employee was shot after he attempted to speak with a customer who had allegedly shoplifted inside the store located on Cleveland Avenue in East Point around 11:55 a.m. That customer then pulled out a gun and shot the employee before taking off through the front door, investigators said.
That's when another employee ¬-- on break, sitting in his car -- noticed something wasn't right.
Sign up for FOX 5 email alerts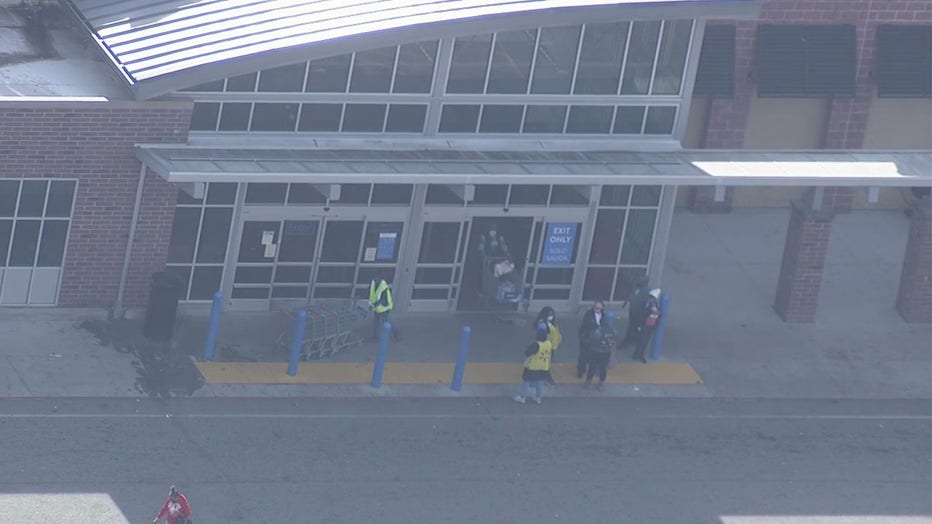 "[The employee] just so happened to be on a lunch break in the parking lot and observed the male running," said East Point Police Capt. Allyn Glover. "He got on the phone with 911 and was able to give us a location where the person ran toward. So we flooded that area and then in about five minutes we had the suspect in custody."
Police said they caught up with the suspect about two blocks away and took him into custody peacefully. They identified the shooter as 24-year-old Tyler Cortez Johnson.
A quick end to a frightening incident that sent the loss prevention guard to Grady Memorial Hospital, where he was listed in serious condition as of Friday afternoon, Glover said.
"The suspect upon sight of all of us was compliant and we were able to take him into custody without incident," he said. "That young man directed us to the right area. It's a big city, he could've went anywhere. He took time out of his lunch break to help us solve the case and we appreciate that."
Johnson was charged with two counts of aggravated assault.
WATCH: FOX 5 Atlanta live news coverage
Download the FOX 5 Atlanta app for breaking news and weather alerts.