VIDEO: Union County Sgt. tries to get groundhog out of the road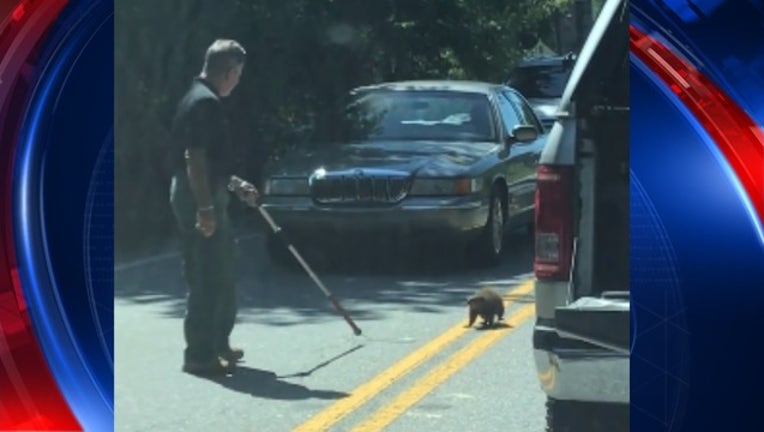 UNION COUNTY, Ga. - A groundhog was giving drivers and a Union County Sgt. some troubles as it stood its ground in the middle of a busy road. Luckily, Sgt. Mike was able to help it get off the road safely.
App users: View full article here
%INLINE%
The video has over 6,000 views, and was taken by Jon Spiva with REMAX in Blairsville. Officials say they came to a stop because they saw other cars stopped and the groundhog in the way.