VIDEO: Deer goes car shopping in Roswell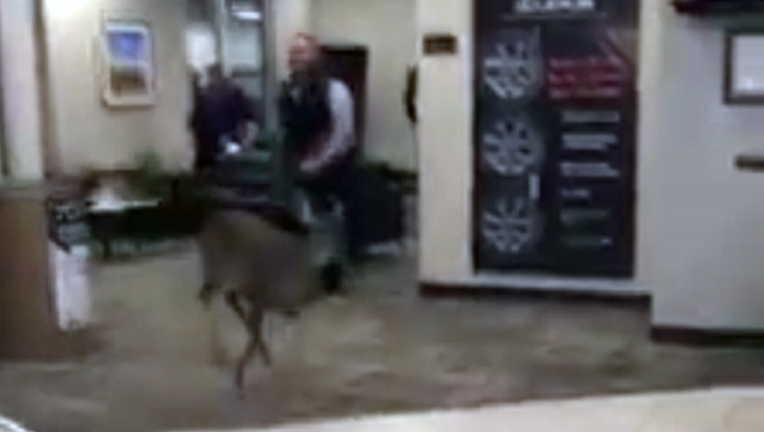 article
ROSWELL, Ga. - It can be rather exciting shopping for a new car, but it was a bit more exciting at an Atlanta area dealership Monday.
Nalley Lexus Roswell posted a video Monday afternoon a dear which somehow got into their sales and service center located at 980 Mansell Road.
"Everybody move out of the way," an unidentified woman could be heard at the beginning of the video.
The little deer obviously was very scared and confused as it tried to hoof its way out through closed glass windows. The video shows the staff trying to open as many doors and wrangle the deer towards the garage.
The little guy was able to eventually make it out after a few minutes and although being a bit shaken and visibly scared, not to mention knocked around a bit, the deer appeared to be okay.
The Nalley Lexus Roswell ended their post with the joke "but he still has not returned any of our follow up sales calls..."
No word on if the deer was trying to get a peek at the all-new Lexus LS.
NEXT ARTICLE: Berry College bald eagle lays second egg of the season