Upson County bridge, roads completely flooded, FEMA help requested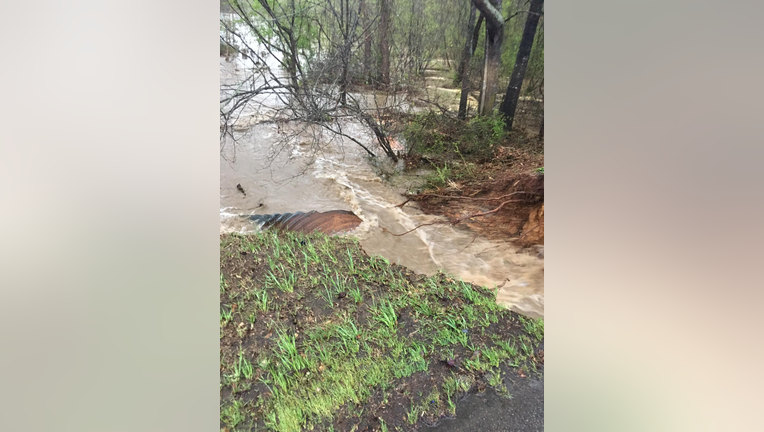 article
UPSON COUNTY, Ga. - At least two spots in Upson County are underwater as a result of this weekend's severe weather across Georgia.
A one lane bridge on Dripping Rock Road over Elkins Creek is now under the creek. Upson County Sheriff Dan Kilgore posted a video of the mess to Facebook. It apparently wasn't the first time the bridge went under.
Upson County's Emergency Management Agency hoped with the video as evidence of the severity, FEMA would accept a grant proposal submitted by the county to replace the bridge with a more elevated structure.
Meanwhile, the sheriff also reported a complete washout on McCrary Road near the Upson Pike line in western Upson County. He said the road was rendered impassable. Crews set up signs to warn drivers to avoid the area.
The Upson County Sheriff warned driver Sunday that McCrary Road and Jones Road were flooded and impassable. All motorists are advised to avoid the area at all costs. (Credit: Upson County Sheriff - Dan Kilgore / Facebook)
In an update, the sheriff said Jones Road was also flooded and impassable.