Two women arrested for shooting at driver during road rage incident on I-285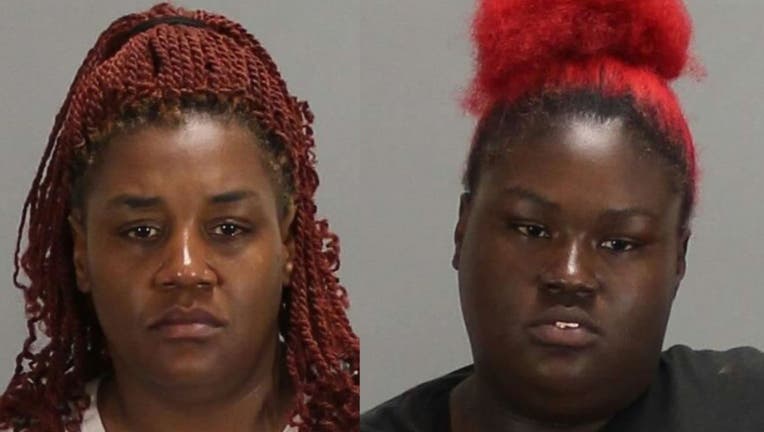 article
CLAYTON COUNTY, Ga. - Two women have been arrested after a road rage incident involving gunfire in Clayton County. They have been identified as 42-year-old Faye Mitchell and 20-year-old Yasmin Mitchell.
According to Clayton County police, they responded to a report of a road rage incident on Interstate 285 west near Old National Highway at 7:22 p.m. June 17.
A family told police that they noticed they were being tailgated and they changed lanes in hopes that the other vehicle would pass. The victims then said that the vehicle pulled up beside them and started shooting. The driver of the family car returned fire but ran out of ammunition. The family then exited the interstate and called 911. An infant was in the back seat of the vehicle at the time of the shooting.
A witness and video footage supported the claims of the victims. With the help of the College Park Police Department, officers were able to identify the two potential suspects and convince them to return to the scene where they were arrested.
The victims' car had bullet holes in the driver's side door and the window was shattered. Police retrieved two guns from the two women.
The women were charged with Aggravated Assault, Cruelty to Children – 1st Degree, Possession of a Weapon During the Commission of a Crime, Terroristic Acts, and Reckless Conduct.