'Tell that son of a b***h he's fired': Trump blasts NFL anthem kneelers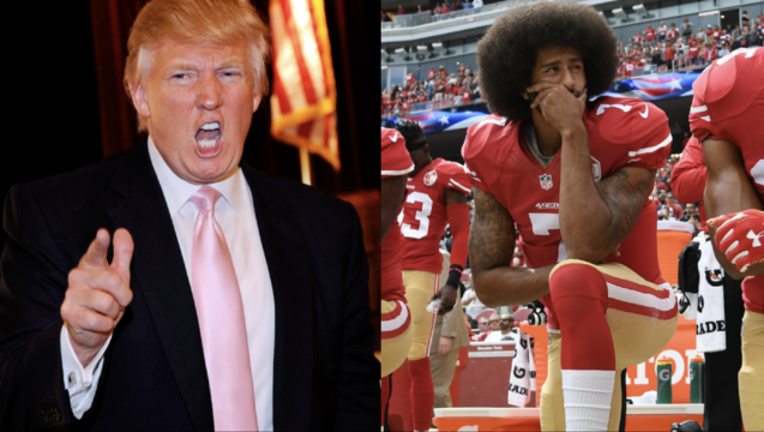 article
(FoxNews.com) - President Trump railed against National Football League players who have knelt during the national anthem.
Trump said that he and Sen. Luther Strange (R-Ala.), who he was stumping for in Huntsville, are "unified" by "great American values."
"We're proud of our country and we're proud of our flag," he said.
He said players who disrespect the flag and kneel for the national anthem should be ejected from the stadium and cut from the team.
"Some owner is going to do that," he said.
Trump said players' shows of disrespect are the main reason behind a decline in NFL ratings.
He also mentioned that the game has grown more litigious, with hard hits and other recurring incidents during a game now being penalized more often.
Trump riffed on a referee from last weekend, saying his wife was likely proud to see him on television so often as he penalized such tackles.
"They're ruining the game," he said of anthem-kneeling players and overly litigious officiating standards.
More on FoxNews.com.