Stockbridge massage therapist arrested, charged in Jan. 6 riot at Capitol
STOCKBRIDGE, Ga. - A Stockbridge massage therapist is now the latest person to be arrested in the ongoing investigation into the Jan. 6 riot at the U.S. Capitol.
Authorities arrested Tonya Elizabeth Webb on Aug. 25 in Huntsville, Alabama.
According to the criminal complaint filed last month, the Justice Department said they began investigating Webb after cell phone data connected a device at the Capitol during the riots with a Google account and phone number.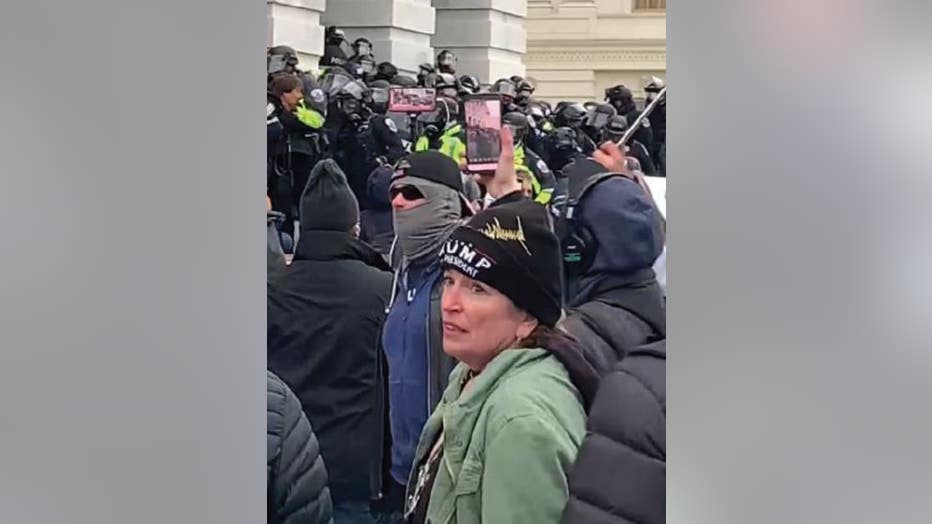 (U.S. Justice Department)
Investigators then found Webb's business website, which they say allowed them to match the phone number with a photo of Webb.
In the court documents, investigators say Webb was seen in video footage entering the Capitol Building at 2:44 p.m. wearing a green jacket and a black hat with the word "TRUMP" in white letters.
(U.S. Justice Department)
Authorities say she was in the building for about half an hour and was seen throwing a flag and taking cell phone video.
When speaking to agents later, Webb's neighbors identified her as the woman wearing the hat in the footage.
Webb is now charged with entering a restricted area, disorderly conduct, and illegally demonstrating inside the Capitol.
She's the 26th person in Georgia to be charged in the Justice Department's Jan. 6 investigation.