South Fulton City Council candidate accused of stealing political signs
ATLANTA - South Fulton City Council candidate Robert Dawson is accused of stealing several of his opponent's campaign signs, a charge he vehemently denies. 
Dawson is running to unseat incumbent District 2 Councilwoman Carmalitha Gumbs.
"I'm innocent. I've never broken a law in the city of South Fulton," said Dawson.
On Tuesday, following an investigation, South Fulton police obtained a warrant for Dawson's arrest for one count of theft by taking, a misdemeanor.
VIDEO SHOWS FIVE SANDY SPRING HOME INVASION SUSPECTS FLEE DEPUTIES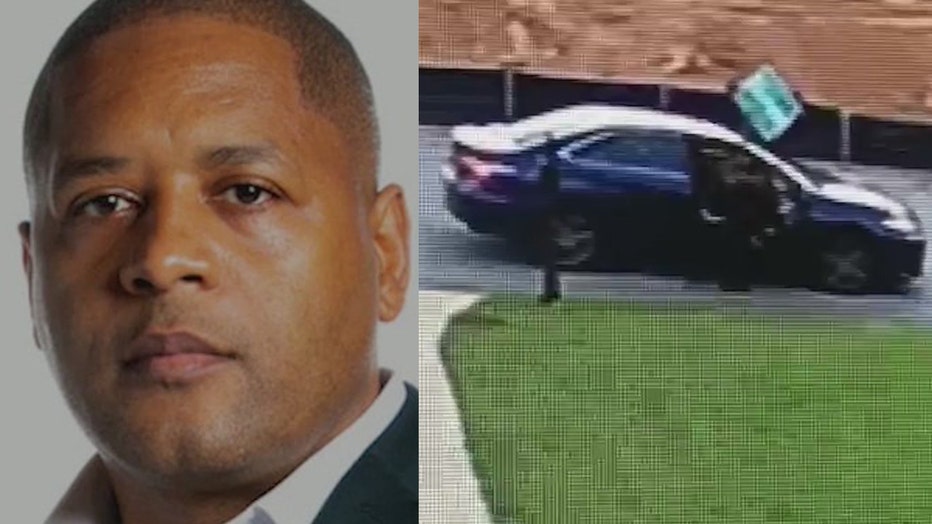 "I wasn't handcuffed. I wasn't fingerprinted. I have no criminal record. There is no mugshot. My attorneys are going to take care of this," Dawson told FOX 5 after turning himself into police on Tuesday evening.
Dawson was released with an order to appear in court in December on the charge.
"There's no picture of me, I'm not on the premises. There's a picture of a truck that resembles mine. It's all hearsay. He said, she said. My opponent's desperate. We're running a great campaign," Dawson said.
STONECREST CITY COUNCIL VOTES TO CENSURE MAYOR AFTER 'IMMATURE' PUBLIC REMARKS
Councilwoman Gumbs alleges this is not the first time signs have been stolen by Dawson. She released a statement that reads: 
"I was informed today that Robert Dawson, a candidate in the race for city councilperson for District 2, has a warrant for his arrest on a charge of Theft by Taking.
"A resident in the District filed a police report after they witnessed Mr. Dawson stealing my political yard signs in front of two subdivisions, Cambridge Meadows and Brittany Park. The law is clear. Theft or vandalism of political signs is a crime in all 50 states.
"This was not the first incident. This is the third incident after several attempts to curb my opponent's behavior. A news story aired in August with security footage of signs being stolen from an entire subdivision. Since the start of the election season, more than 100 signs have been stolen or mysteriously disappeared, and more than a dozen residents have complained and reported signs missing.
"The stealing of my yard signs is not about me but more about the residents who support their said candidate. It's unfortunate that it has come to this. We are a week away from early voting, I will continue to focus on my race and getting my message to the voters. However, the residents have spoken, and they've said enough is enough"
Dawson maintains his innocence and insists he will be vindicated.
WATCH: FOX 5 NEWS LIVE COVERAGE
_____
GET BREAKING NEWS EMAIL ALERTS FROM FOX 5
DOWNLOAD THE FOX 5 ATLANTA APP FOR BREAKING NEWS AND WEATHER ALERTS