2 men killed in separate shootings about 1 mile apart in NW Atlanta
ATLANTA - Atlanta Police are investigating two fatal shootings that took place this morning about a mile apart in northwest Atlanta.
Both shootings appear to have been reported around 6 a.m. One shooting took place at the Flipper Temple Apartments at Abner Terrace NW and the other shooting took place near Main and Church streets.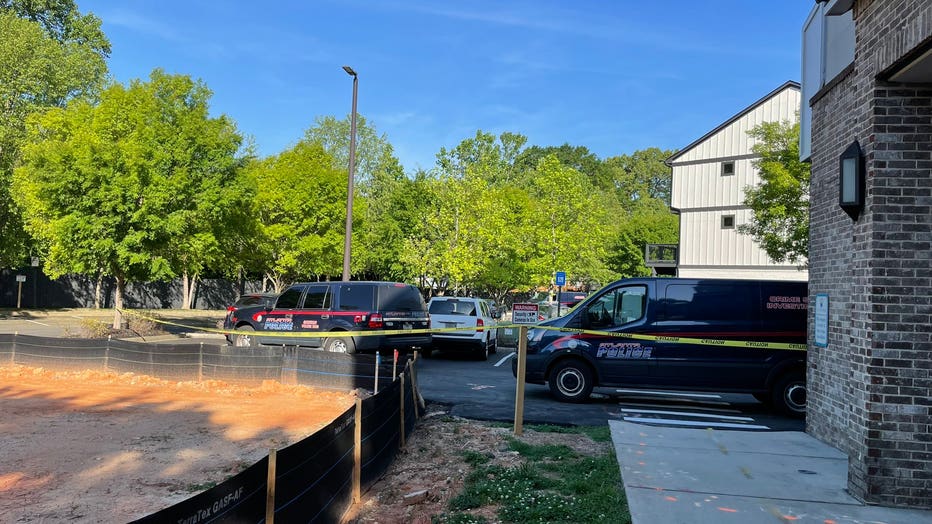 Scene of shooting in NW Atlanta on April 20, 2023
Police say that the victims were both men in their 20s.
At this time, police say they are treating the shootings as separate incidents but are investigating whether they are related..
Officials have not released any information about what led up to the shootings or identified any suspects in connected to either act of violence.
If you have any information that could help with the investigation, contact the Atlanta Police Department or Crime Stoppers.
This is a developing story. Check back for updates.  
MAPS OF THE AREA