Teens killed in I-85 crash identified, 3 attended Lakeside High School
GWINNETT COUNTY, Ga. - Police have identified the five teenagers who died after a serious crash early Monday morning near Interstate 85 and State Route 316 in Gwinnett County.
The crash, which happened shortly before 4 a.m., resulted in an extended shutdown of SR 316's westbound ramp to I-85 southbound and Pleasant Hill Road, along with the I-85SB collector-distributor to Pleasant Hill. 
According to Gwinnett County Police Department, two vehicles were involved in a crash on the flyover and one of the vehicles went over the wall and landed on the road below.
It was then hit by another vehicle.
Multiple people were ejected during the incident. Five were found dead on scene. Police have identified each of the deceased victims, and their families have created GoFundMe campaigns:
Katy Gaitan, 17, of Atlanta (Katy and Ashley's GoFundMe)
Ashley Gaitan, 16, of Atlanta
Coral Lorenzo, 17, of Atlanta (Coral's GoFundMe)
Hung Nguyen, 18, of Lawrenceville (Hung's GoFundMe)
Abner Santana, 19, of Suwanee (Abner's GoFundMe)
Three of the students – Ashley Gaitan, Katy Gaitan and Coral Lorenzo – attended Lakeside High School. 
The Lakeside High School Principal Dr. Susan Stoddard sent out the following letter to parents:
Superintendent Dr. Devon Q. Horton sent the following letter to all DCSD families:
Police said three others were transported to a hospital in unknown condition.
It is not known what caused the initial crash. The roads reopened around 9 a.m. and the investigation continues.
MAP OF THE AREA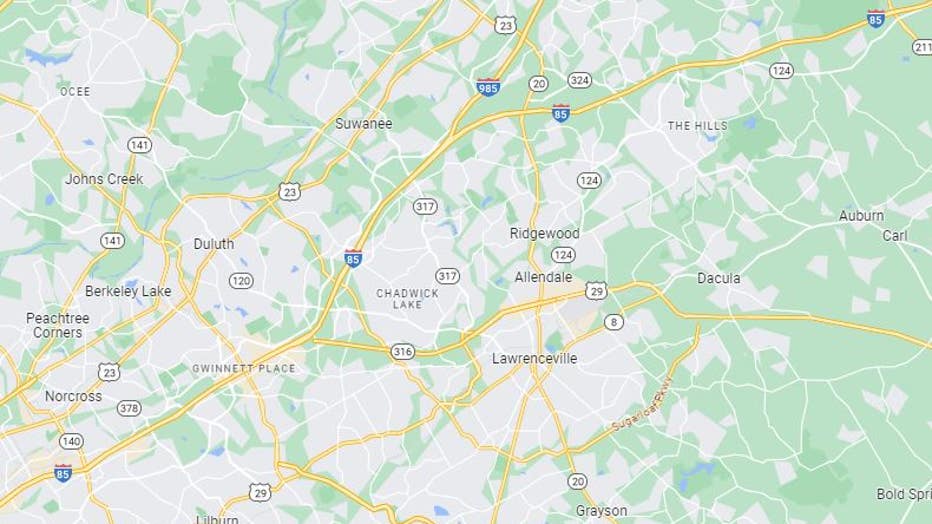 This story is breaking. Check back for details. If you have additional information, pictures, or video email newstipsatlanta@fox.com.