Repeat offender who threatened, assaulted girlfriend, ex-wife in Cherokee County sentenced to prison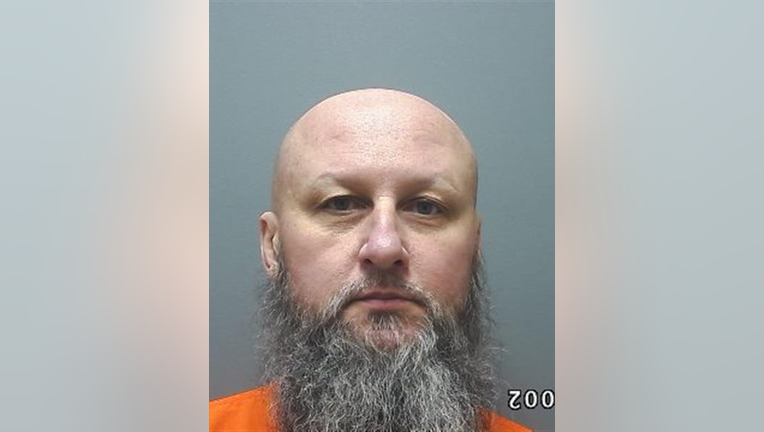 article
CHEROKEE COUNTY - Christopher George Roberts, 52, has pled guilty to charges of terroristic threats, family violence aggravated assault, and theft by taking, according to Cherokee County District Attorney Susan K. Treadaway.
Following the plea, Roberts was sentenced by Superior Court Judge David Cannon Jr. to 30 years in prison, with the first 15 years to be served behind bars. Due to being prosecuted as a recidivist offender, Roberts will not be eligible for parole. However, after 15 years, he may serve the remainder of his sentence on probation under special conditions, including restitution payment, no contact with the victims, and banishment from Cherokee, Forsyth, and Dawson counties.
The case came to light on April 2, 2020, when the Canton Police Department began investigating a report of a stolen truck. Roberts, who had recently moved from Burlington, North Carolina, to Canton to live with his girlfriend, found himself residing in the same house as his ex-wife and her boyfriend.
Tensions escalated when Roberts borrowed a truck to transport furniture back to Burlington and subsequently failed to return it. His girlfriend and ex-wife contacted him, seeking the truck's return, but Roberts responded with threats and refused to comply, leading to the vehicle being reported as stolen.
"Both of the women were fearful for their lives. During a phone call, Roberts told his ex-wife that he'd snap her neck 'like a twig,'" stated Deputy Chief Assistant District Attorney Rachel Ashe, of the Domestic Violence Unit, Office of the District Attorney. "In text messages, he told his girlfriend he would cut her throat. He also threatened gun violence with law enforcement officers."
When law enforcement located the stolen truck in Gainesville, Roberts was considered dangerous, and responding officers were instructed to exercise "extreme officer safety" during his apprehension. A Canton police officer attempted to reason with Roberts over the phone, but instead, Roberts continued making threats, including harming himself and crashing into another vehicle.
Ultimately, the Forsyth County Sheriff's Office used a Precision Immobilization Technique (PIT maneuver) to apprehend Roberts, who was later brought back to Cherokee County to face charges of terroristic threats and theft by taking. During a bond hearing in Cherokee County Superior Court, the two women testified on his behalf, attributing his behavior to drug abuse. Despite being released on bond and placed under monitoring, Roberts' pattern of violence persisted.
Just over five months later, on August 17, 2020, Roberts was involved in another incident with his girlfriend. While intoxicated, he accessed her Facebook account and discovered private messages, triggering a furious outburst. He physically assaulted her, choking her until she lost consciousness, and threatened her life with a knife. The police found her injured, with marks around her neck and petechiae in her eyes.
In an attempt to evade justice, Roberts removed his ankle monitor, fled Georgia, and abandoned his girlfriend's car in South Carolina, where it was later recovered. However, he was eventually apprehended in Virginia after stealing another vehicle and fleeing from law enforcement.