French's mustard-flavored Skittles take over Ponce City Market with touring party bus
ATLANTA - If you're a foodie with a unique palate, you may want to find yourself in Ponce City Market on Monday. French's and Skittles are pulling up with the 'Mustard Mobile' vintage bus to let people taste test their new, quirky collaboration: mustard-flavored Skittles.
FRENCH'S LAUNCHES MUSTARD-FLAVORED SKITTLES: HERE'S HOW TO SCORE A BAG
Before you wrinkle up your nose, organizers don't want you to knock it until you try it. Besides, people enjoy all sorts of seemingly odd pairings, like the McFlurry hash brown sandwich, chile-lime salt on mangoes, table salt on watermelon, and even pickles dipped in Kool-aid powder – Yes, seriously!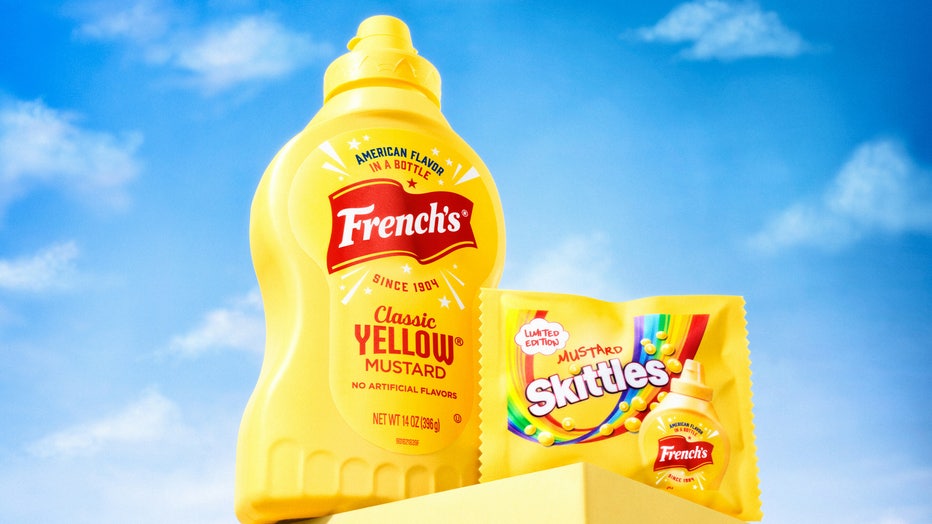 You can find the 'Mustard Mobile' in Atlanta at Ponce City Market from 11 a.m. to 3 p.m. Then, it will hit the road again to continue its tour to Washington, D.C. on Aug. 2, and New York City on Aug. 5.
Organizers say patrons can expect games and free swag.
If you can't make it, check out FOX 5's 'Things to Do' tab. Our team is always posting about fun things you can get into around metro Atlanta. Most, like this one, are free!
MAP OF LOCATION