Police search for suspicious man in Athens
ATHENS, Ga. - Athens Clarke County Police are searching for a man who Investigators suspect may have attempted to kidnap a 12-year-old boy.
It happened in the Weatherly Woods subdivision in Winterville near Athens.
The 12-year-old boy spoke to FOX 5 News, with the permission of his father.
"I was just like panicking at the time. I thought he was going to take me," said the boy.
He told FOX 5 News he and his two brothers and sister were riding their bikes near their home when his bike malfunctioned Monday afternoon. As he fiddled to fix the bike he said he was approached by the stranger. The incident is listed as a possible kidnap attempt in the police report. The 12-year-old described what happened when the man approached him from his car.
"And someone rode up beside me and said hey boy I got something for you, come here. And I told him no and I took off running," said the boy.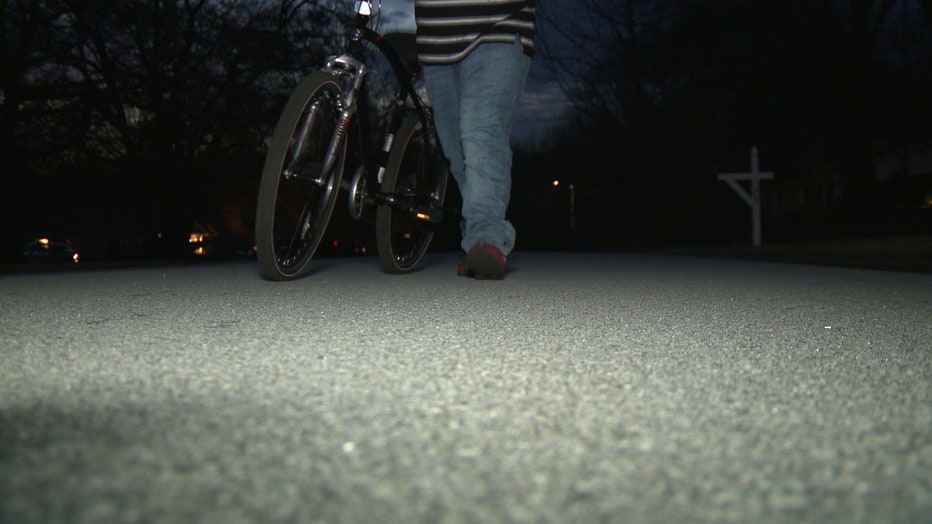 Athens Clarke County Police released the suspicious man's description as a white male with a salt and pepper beard, unkempt hair, wearing a black hoodie with a thick country accent. The 12-year-old also told them there was something very specific on the car he was driving.
"He had like a rebel flag window in the back of his car. It said heritage not hatred," said the boy.
Investigators said they are searching for an older Nissan sedan, denim blue in color, extremely rusty, with a broken tail light and a rebel sticker Flag with the saying heritage not hate. Jeffrey Casper, the 12-year-old's father, said he drove his SUV to try to find the suspicious man after he made sure his son and other children were safe.
"My idea was to try to locate the person to try to get a more detailed description of the vehicle and the person," said Casper.
He said he returned home after failing to locate the suspicious individual. Mr. Casper said as a Christian man he forgives the stranger who may have brought danger to the neighborhood.
"To this individual I don't know who you. You need to get help and do not come back to my neighborhood again," said Casper.
The 12-year-old boy said the incident is also a lesson for others.
"Watch your surroundings, don't talk to strangers," said the boy.
Athens-Clarke County police are asking anyone in the Weatherly Woods subdivision to check their surveillance systems to see if they may have any pictures or video of the stranger.