Police report: More than $350K in custom jewelry stolen from Iggy Azalea's rental home in Atlanta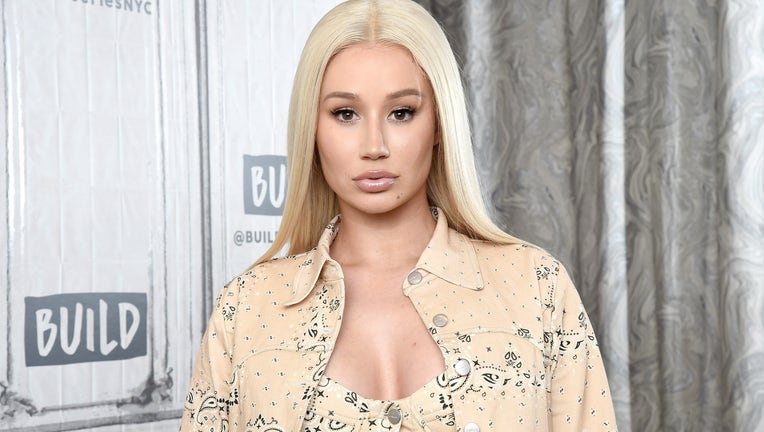 article
ATLANTA - More than $350,000 in custom-made jewelry was reported stolen from a popular singer and rapper's rental home in Buckhead, according to a police report.
Amethyst Kelly, who goes by the stage name Iggy Azalea, and her boyfriend, Atlanta rapper Playboi Carti, whose real name is Jordan Carter called police on Nov. 17 to report a break-in at a rental home in the 2900 block of Howell Mill Road NW which took place two nights' prior, a police report obtained by FOX 5 Atlanta states.
The couple reported about $366,00 in jewelry inside a blue Goyard bag was stolen from the second-floor dining room, the report states.
Kelly told officers she had heard sounds like footsteps coming from the dining room, but thought they were Carter. The couple gave officers the video of the suspect wearing a dark mask and gloves prowling around the outside of the home and then entering it about 9:51 p.m., spending 8 minutes inside, and then leaving, the report states. There were no cameras inside.
The police report lists the following items were taken from the home:
Seven diamond eternity band rings valued at $70,000
A pink sapphire eternity band ring valued at $6,000
A diamond engagement ring valued at $350,000
Gold link Cuban chain diamond valued at $39,000
Two rose gold diamond chains with custody baby T-Rex tooth fossil pendants with pink diamonds on them valued at $30,000
Platinum and diamond tennis bracelet valued at $54,000
Gold and diamond tennis bracelet valued at $43,000
Rose gold Cartier bracelet diamond-encrusted valued at $10,000
Silver/platinum Cartier "nail" bracelet with diamonds on the top of the nail head valued at $10,000
Gold and diamond bangle valued at $4,000
Rose gold and diamond bangle valued at $4,000
Platinum and diamond bangle valued at $4,000
Audemars Piquet gold watch encrusted with diamonds valued at $57,000
Earrings
Cuban's chainrings
Bracelets
Three watches
Custom rings
Custom chains
Police have not released the video of the burglary.
SEE ALSO: More than $750K worth of jewelry stolen from Tiny Harris