Police: Dad barricades himself in home after attacking children with bat
ATLANTA -  A SWAT standoff has ended after police said a man attacked three of his children before barricading himself inside his Atlanta home with his daughter.
Police were called to a domestic dispute at James Tidwell's home on Griffin Street in Northwest shortly after 6:30 a.m. Monday Upon arrival, three minors told officers their father had assaulted them with a bat inside the home. They managed to escape, ran to a neighbor's house and called the police. 
According to police, the three victims were alert, conscious and breathing, with cuts to the head. They were taken to the hospital to be treated. Neighbors who know the family was stunned by the allegations.
"It blew my mind because this man, I know him. I have picked him up for church. I have been ministering to him since November. He's a good father." family friend Debbie McGauley said.
The three children told responding officers that their dad was still inside the house with one other child. That's when a SWAT team was called to the scene. 
The suspect barricaded himself inside the home. Then, at around 11:30, hours after the standoff started, it appeared that the child was taken out of the home by a SWAT member. Atlanta police have not confirmed her condition.
Not long after the child was seen being taken out of the home, police said the standoff had ended.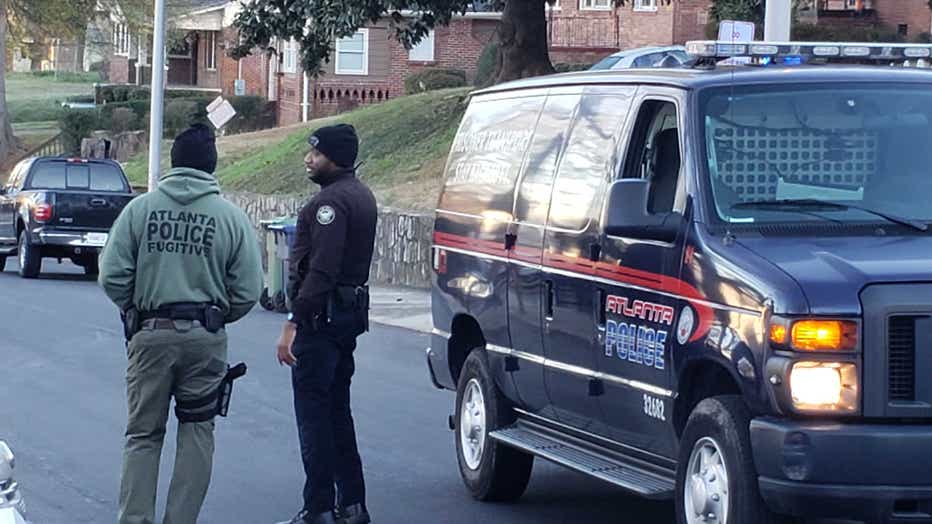 Nearby Hollis Innovation Academy was placed on a soft lockdown as a precaution.
Atlanta Police say the four children will be handed over to DFAC custody and Tidwell, who is being treated at Grady Hospital will be charged with aggravated assault and cruelty to children.