Police: Body found inside burning Athens apartment
ATHENS, Ga. - The Athens-Clarke County Police Department is investigating a dead body found inside a burning home Saturday morning.
Officials tell FOX 5 that the fire happened early Saturday morning on the 300 block of Westchester Drive.
After fire crews were able to extinguish the blaze, they discovered the body of a person inside the home.
According to investigators, the victim fell from a bedroom on the second floor into the dining room after the floor collapsed beneath her.
At this time the body has not been identified, police say.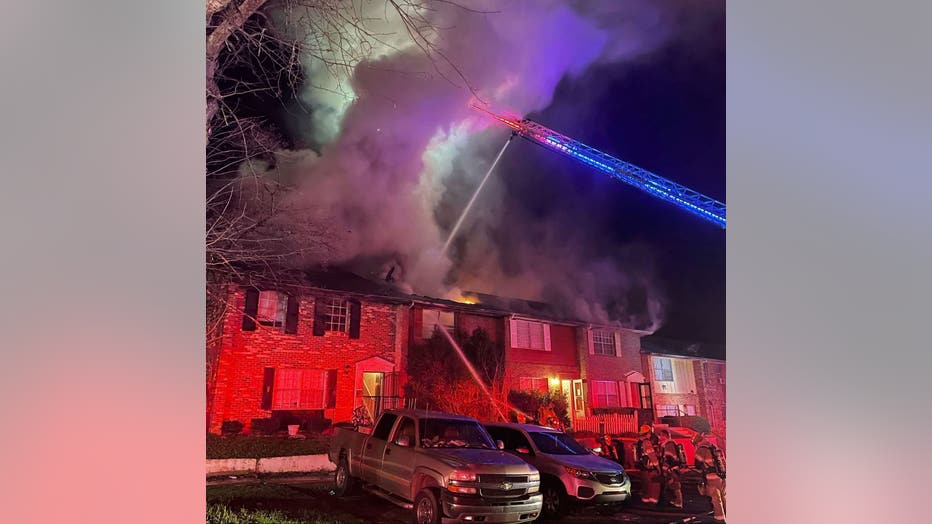 The fire destroyed the apartment where it originated and caused extensive damage to three other units. Investigators believe the fire originated in the apartment's kitchen.
Police, the Athens-Clarke County Fire and Emergency Services and the Georgia Fire Marshal's Office are working to determine what caused the fire.
This is the 85th death from fire in Georgia in 2020.
Download the FOX 5 Atlanta app for breaking news and weather alerts.