Police: 14 shots fired at man at gas station pump in East Point
EAST POINT, Ga. - East Point police are trying to find a dangerous gunman who put a lot of people at risk Monday afternoon.
Investigators said he fired multiple rounds apparently at one individual in what appears to be an attempted carjacking. Evidence markers littered the area around pump 18 at the Racetrac on Camp Creek Parkway in East Point where police said 14 shots were fired at a man in a silver SUV around 1 p.m.
East Point resident Michael Hicks told FOX 5 News it's not the first time something like this has happened here.
"This location is known for carjackings and so on and so forth so yeah, security needs to be upgraded. I mean the community is at a threat," said Hicks.
East Point Police said private security was inside the Racetrac when the shooting occurred and the shooter got away in a black SUV.
"Normally police are over here so that's crazy that nobody to catch him, it's crazy," said Demetrius Mack, a concerned East Point resident getting gas at the Racetrac.
Police said the gunman fired an additional five rounds when the incident spilled out to the side street. Investigators said they're not sure if the victim was targeted or not by a dangerous gunman who put so many at risk with what appears to be an attempted carjacking.
"They got to get him, we wouldn't want innocent people getting shot, that's why it's important to get him," said Mack.
East Point police tell FOX 5 News they are working with Racetrac to gather surveillance video to try to learn what happened.
Investigators ask anyone with any knowledge of the incident to step forward.
"People should be good citizens and if they saw something tell," said Latrice Foster, a concerned East Point resident.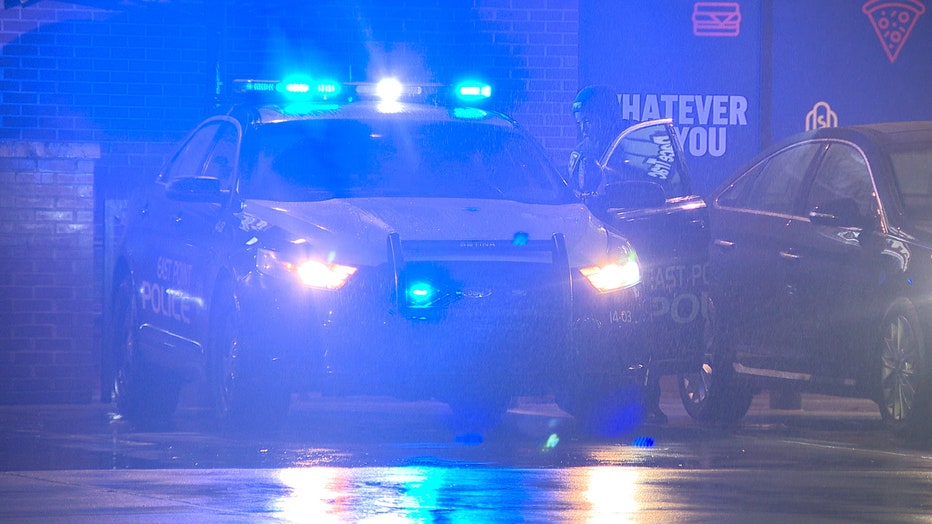 Police said they did not have a license plate number for the black SUV involved in the barrage of gunfire.