Atlanta shooting leaves 2 dead at Peyton Place apartment complex
ATLANTA - Two people are dead after a shooting at a southwest Atlanta apartment complex on Thursday afternoon.
Officers got the call of the shooting around 4:15 p.m. at an apartment just south of Martin Luther King Jr. Drive. Atlanta Police say officers quickly found the two male victims.
Police say neither were breathing. Medics pronounced the two dead at the scene.
"It appears that it was an escalating dispute between the individuals. So an argument that turned deadly with firearms that were introduced into it," said Lt. Germain Dearlove, APD Homicide commander.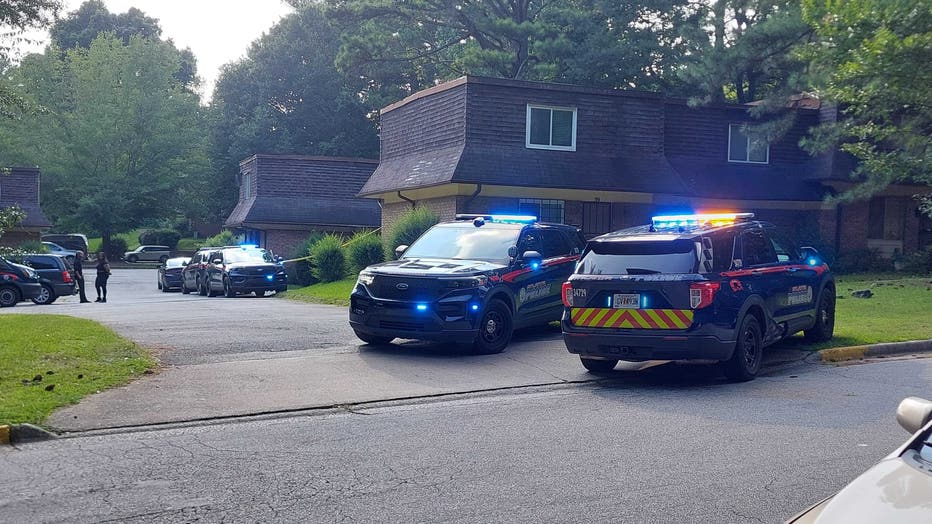 Atlanta Police are investigating a deadly double shooting at an apartment complex along Peyton Place on July 27, 2023. (FOX 5)
The identities of the two people shot have not been released.
Family members grieved all around the crime scene, but declined to speak with FOX 5. 
"As far as the suspects, that we don't have a correct number for that. So we're not going to speculate on how many suspects we have. One or possibly more," said Lt. Dearlove.
The Atlanta Police Homicide Unit is investigating.