Officer in Union City shooting: 'There was no choice'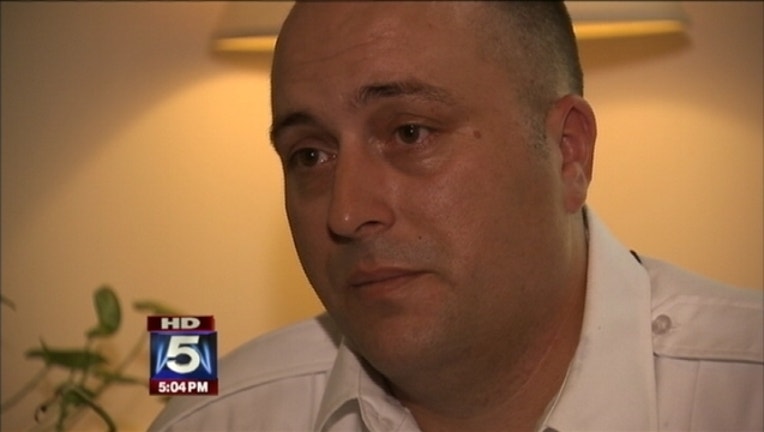 article
The Union City police officer who shot and killed an unarmed man says that he had no choice that night.
     
Officer Luther Lewis says 19-year-old Ariston Waiters tried to take his gun from him.
 
A Fulton County grand jury listened to 12 hours of evidence in the case on Wednesday and decided Lewis was justified when he shot Waiters.

Lewis says he was in tears when grand jurors decided not to indict him in the Dec. 14 shooting.

"It has taken such an emotional toll on me, I broke down when they said it," said Lewis.

The veteran police officer and National Guard first sergeant says he's been frustrated for the last six months because the public has not known the truth about what happened that night.

"There was no choices left that night. There was no choices left that night," Lewis said.

Lewis says through all of the vigils and months of waiting, he has felt for Waiters mother, Freida.

"I hate the pain that she has to go through. I hate the pain this incident has caused her family. And I don't like the pain that it caused me.  I am so, so sorry for that mother. I am so, so sorry for that family," said Lewis

Waiters' family attorney Mauli Davis said the case it not over.

"Ariston Waiters was not a part of the initial melee that led Luther Lewis to come out to the location. So, we are clear about that, yet he ended up dead.  It seems fundamentally wrong, if you're not the person that was involved, or the person that they are looking for, yet you end up dead," said Davis.

The Waiters family will likely file a civil suit against Officer Lewis so he didn't want to talk about the shooting particulars.

His attorney, Al Dixon, says two witnesses that emerged early in the case who misinformed police and the public.

"The fact that Ariston was trying to get the gun --it was a totally justified shooting. It's unfortunate that these two witnesses come forward and lied to GBI and Union City police," said Dixon.

"I wish I could change the whole thing.  But the fact that the lies came afterward. I can't image how that mother felt. I can't imagine how she felt with the knowledge she had," said Lewis. "I 'm gonna carry Ariston with me the rest of my life.  I got to go to bed at night with that man's life on my head."

Lewis says he's not sure if he wants to continue policing in Union City. He says he loves his work, but wonders how effective he can be if the community remains hostile towards him.