Officer and baby killed in Lithonia crash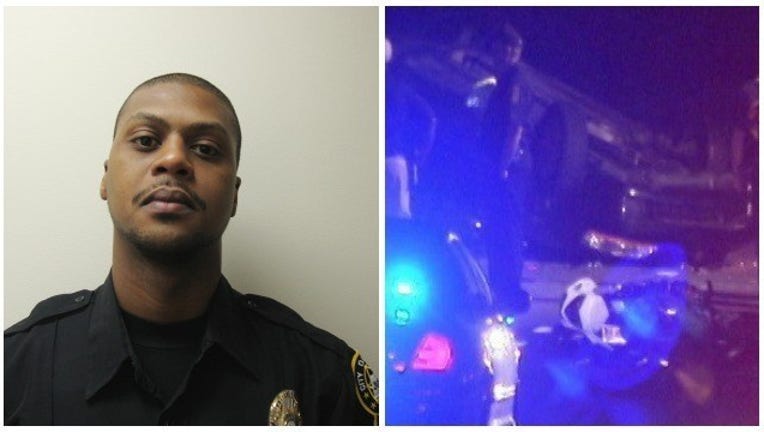 article
Marks on the road and tears running down faces were just a few reminders of the tragedy that happened near the intersection of Kimberly Lynn Court and Rock Chapel Road Saturday night in Lithonia.
Investigators say the accident involving a car and a motorcycle took the life of 26-year-old Lithonia Police Officer Jamell Dent. The crash also killed a one-month-old baby girl, Melony Flood.
Flood and her parents, James Flood and Jodie Green, both 22-years-old, were riding in the car that collided with Dent, who was on the motorcycle. The accident happened around 11:45 p.m. Saturday night.
"I told him, I said hey if I dont see you tonight, then I'll get up with you tomorrow, but unfortunately tomorrow for him never came," says James Bridges, a friend and fellow motorcycle rider of Dent. Friends of that officer, who was off-duty at the time, still can't believe he's gone. Several fellow riders and families held a prayer vigil Sunday morning at the spot where he died.
"He wanted to make a difference," said Lithonia Police Chief Roosevelt Smith, "and I think that within the seven years he was in the Dekalb County community, that he did make a difference."
Smith remembers Dent as a dedicated officer. He had served with Dekalb County Police for six years before joining the Lithonia force seven months ago. Dekalb County Public Safety Director Dr. Cedric Alexander says his department's thoughts, prayers and condolences are with both families.
DeKalb County Police are still investigating the crash.