Fallen trees, storm debris damage animal habitats at animal park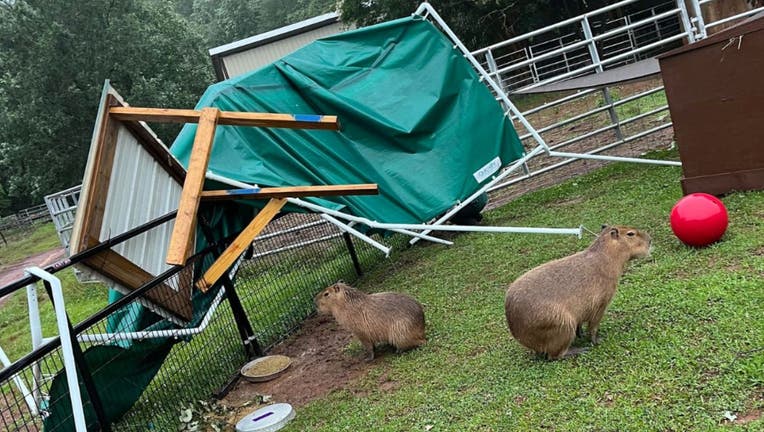 article
CLEVELAND, Ga. - North Georgia Wildlife and Safari Park (NOGAWILD) in Cleveland, Georgia is struggling to put together the pieces after severe weather from Sunday night did significant damage to the property. A spokesperson for the White County park said trees have fallen, many destroying parts of the fencing around their animal enclosures.
"At this time the wolf, capybara, deer, and other habitats will all require repair," the spokesperson said. "We are blessed that all of our animals are safe and contained."
Employees have been working to clear the area and make emergency repairs. They said the storm knocked out power, internet support and road access throughout White County.
NOGAWILD posted photos of the significant damage done to the animal park during Sunday night's severe weather. (Credit: North Georgia Wildlife & Safari Park)
"As the sun comes out this morning, we still have a lot of debris to clear and trees to cut away," the spokesperson said.
NOGAWILD has set up a donation site for anyone who wants to help fund the repairs.