New OTC birth control pill could hit the market in early 2024. Here's what you need to know
ATLANTA - The progestin-based birth control pill OPill could be available in drugstores and online next year, and you will not need a prescription to buy it.
Dr. Melissa Kottke, a professor in the Department of Gynecology and Obstetrics at Emory University School of Medicine, and director of the Jane Fonda Center at Emory, says researchers, community organizations and advocates have been pushing for a non-prescription birth control pill for decades.
Kottke served as a consultant for Perrigo's HRA Pharma, which is OPill's manufacturer.
"This is historic, and I think it really has the potential to transform how people access to birth control across the United States," she says.
Until now, if you needed birth control, you needed a prescription from a health care provider, which would have to be filled by a pharmacy.
Other options, like condoms or spermicides, were easier to access, but less effective at preventing pregnancy.
"Why this is so exciting is because this is the first time that a highly effective method is going to be available over the counter," Dr. Kottke says. "You can have conversations with your doctor (about it). And, now what's great is that you can also access this without having to. Having clinicians as the gatekeeper; it can be a real barrier."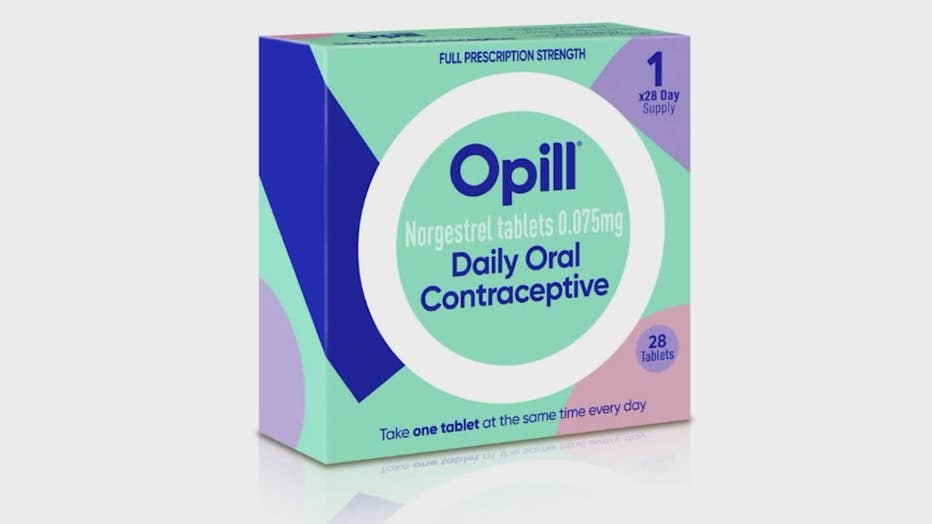 The FDA says nearly half of the 6.1 million pregnancies in the U.S. each year are unplanned, and OPill may help reduce the number of unintended pregnancies.
The most common side effects include irregular bleeding, headaches, dizziness, nausea, increased appetite, abdominal pain, cramps or bloating.
The FDA says do not use OPill if you have or have ever breast cancer.
But, taken as directed, Dr. Kottke says, OPill is easy to use.
"The instructions are take one pill every day, just one pill every single day," she says. "Taking one pill every day, and taking it at the same time of day, is going to help at work better."
It is not clear what OPill will cost.
An executive with Perrigo said in an earlier interview the company plans to keep the non-prescription pill affordable and accessible to women of all groups.
The company also plans to offer a patient assistance plan to help cover the cost of the pill for some patients.