Netherworld Haunted House to bring back terror this weekend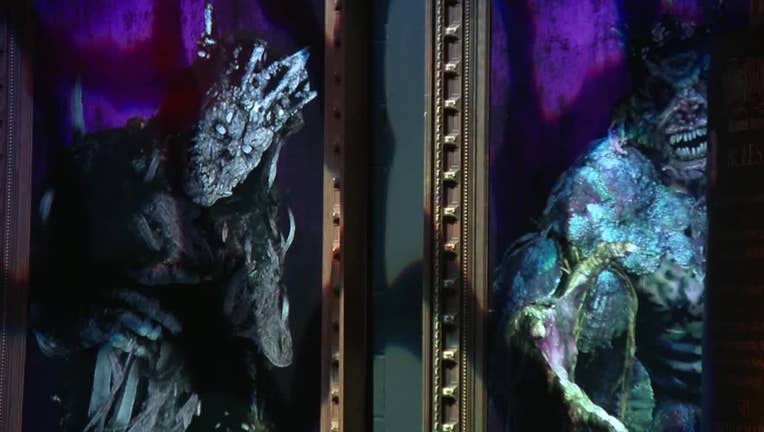 article
STONE MOUNTAIN, Ga. - One of the country's biggest Halloween attractions is getting ready for another spine-tingling season of screams in metro Atlanta.
Netherworld Haunted House will open its iron-bound doors Friday in Stone Mountain.
Behind the gates will be new haunting experiences, escape rooms, monster museums, and tons of roaming creatures and creeps.
This year, Netherworld celebrates its 27th season with two new attractions. The first, Primordial, centers around elemental beings from another dimension. The second, Crypid Chaos, involves the Netherworld character Boogeyman and a menagerie of cryptic creatures.
Segments in both haunts include terrors like the sunken city of horrors, shrine of the zombie queen, the Mothman massacre, the Mongolian death worm, and much more.
"This year's haunts are totally overloaded with an insane amount of intense new experiences. Each season we always try to make the haunts even more over the top, but this year is just crazy!" said Netherworld co-founder Ben Armstrong. "We're excited for our fans and newcomers to experience the WOW moments that both of our new haunts are guaranteed to bring!"
The metro Atlanta Halloween favorite has consistently been named one of the must-see attractions in the country for haunted houses.