Morgan Bauer: GBI back at Porterdale home after couple's arrest in 19-year-old's disappearance
PORTERDALE, Ga. - On Monday, Georgia Bureau of Investigation (GBI) agents were back at the property in Porterdale where they said they found "items of evidentiary" last week in connection with the disappearance of 19-year-old Morgan Bauer.
Their presence there comes after the Porterdale Police Department announced two arrests connected to the seven-year-long search for a young woman who went missing in 2016.
It's not clear what they were looking for.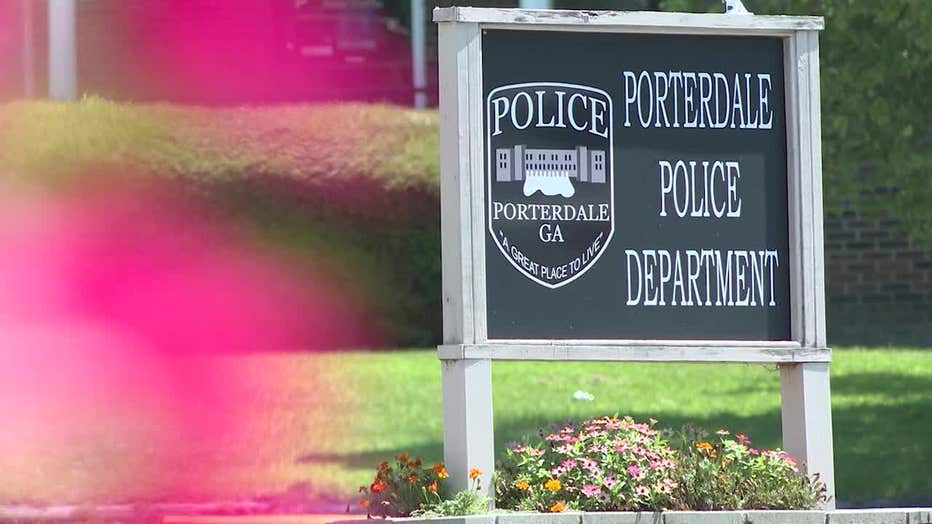 Porterdale Police Department
"It all goes back to the couple that was last seen with Morgan," said Kasey McClure, who runs an organization that provides outreach to exploited women and has helped in the search since it began.
2 ARRESTS MADE IN CONNECTION TO 19-YEAR-OLD MORGAN BAUER'S 7-YEAR DISAPPEARANCE
Officers obtained arrest warrants for Katelyn Goble and Johnathan Alexander Warren. Goble was arrested in Peoria, Illinois. She's been charged with concealing death and tampering with evidence. Both are felonies.
Warren was arrested in Los Angeles. He has been charged with three felonies: murder, aggravated assault and concealing death. He was also charged with tampering with evidence, a misdemeanor.
Meanwhile, it's not clear what exactly investigators discovered at the home on South Broad St. in Porterdale.
7 YEARS LATER: SEARCH RESUMES FOR WOMAN WHO MYSTERIOUSLY DISAPPEARED AFTER MOVING TO GEORGIA
"We don't know if it's Morgan, or if it's something else that they were covered. They're not really sharing that information publicly, and of course, Morgan is still considered a missing person," McClure said.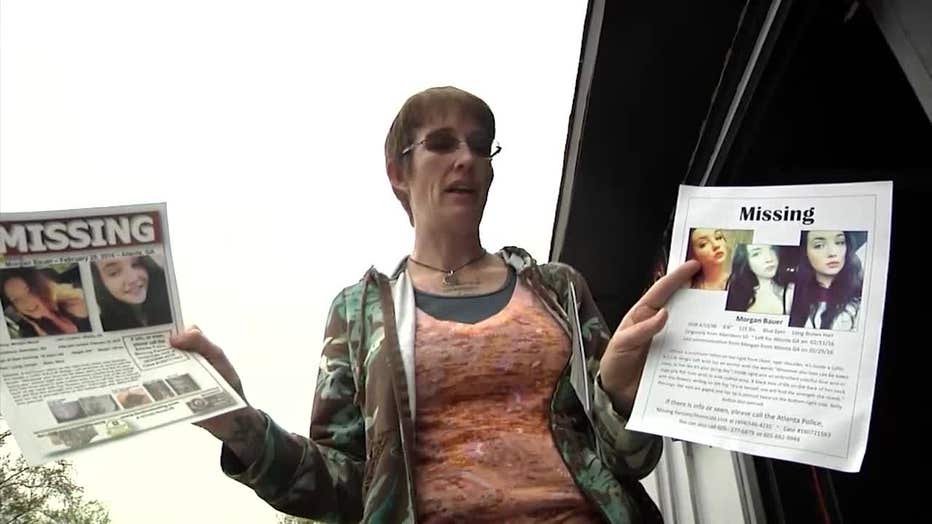 Woman holds missing person signs featuring Morgan Bauer.
McClure said that they have spoken directly to the suspects, acting on a tip.
"[They] said, 'Hey, there was a couple that was hanging out your daughter," she said. "We went to the club and had an interaction with this couple."
McClure said the last time she was seen alive was with Warren and Goble.
"Katelyn was very sweet, and polite, and well-mannered and seemed concerned about Morgan. And Alex [Warren] was very rigid."
Just last week, Bauer's mother was telling reporters she wouldn't give up until she found the answers she needed in her daughter's disappearance.
On Monday, she was not ready to speak on camera about the news of the arrests, but instead posted an update to the massive 'Missing Morgan' Facebook page.
Morgan's mother posted this to the Missing Morgan Facebook page on Aug. 7, 2023.
"What we cannot share is speculation," she wrote. "Please understand, legally and currently, Morgan is still considered a Missing Person. While we are so grateful that arrests have been made, this is an ongoing investigation."
She said federal agents and investigators swarmed a home on Broad Street in Porterdale in connection with the teen's disappearance on Thursday, and she suspected the sudden movement in her daughter's case would unveil something big.
It's not clear when Warren and Goble will be extradited to Newton County to face the charges.