Midtown shooting suspect indicted for murder, other charges by grand jury
ATLANTA - The man accused of shooting and killing one woman and injuring four others when he opened fire inside the waiting room of a Midtown Atlanta medical practice has been indicted on charges including murder.
A Fulton County grand jury indicted Deion Patterson on Thursday in the May 3 shooting in the city's Midtown neighborhood. He was captured hours later in Cobb County, just northwest of Atlanta.
Amy St. Pierre, 38, was pronounced dead at the scene. Patterson is charged with murder and felony murder in her death.
He is charged with four counts of attempted murder, one count each in the shootings of Jazzmin Daniel, Lisa Glynn, Alesha Hollinger and Georgette Whitlow. 
Patterson is represented by a team from the Georgia Public Defender Council led by attorney Shawn Hoover.
"A veteran with a history of mental health issues, Mr. Patterson is innocent until proven otherwise," an agency spokesperson said in a statement Tuesday. "His defense team is working tirelessly on his behalf and looks forward to sharing more information as it is appropriate."
Patterson is also charged with three counts of attempted battery, five counts of aggravated assault with a deadly weapon and one count of possession of a firearm during the commission of a felony in the shooting.
Authorities have said Patterson stole a pickup truck that he used to flee, and he damaged another vehicle by shooting it, leading to one count each of theft by taking and second-degree criminal damage to property, according to the indictment.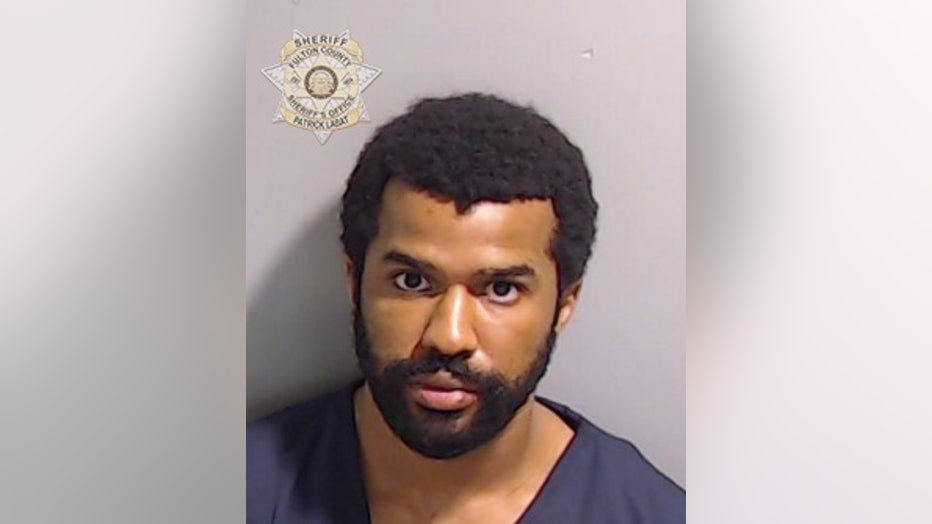 Deion Patterson (Fulton County Sheriff's Office)
ATLANTA SHOOTING STORIES
Patterson's mother, who police say accompanied her son to the medical practice and has apologized for her son's actions publicly, says Deion received an honorable discharge from the US Coast Guard at the beginning of the year.
"I want to give my sincere and deepest condolences and prayers to any and every family that was affected by the situation," said Minyone Patterson.
Speaking to FOX 5, Minyone Patterson wouldn't go into the reason he was at Northside Medical but said her son has mental health issues.
"My son, Deion Patterson, has an affliction with mental illness and mental health illnesses. A very disgusting disease that isn't widely discussed. It's not talked about. Everyone hides from it," she said.
Patterson says her son got help for his problems while in the Coast Guard.
"They made it to where we found the right cocktail and information for him that helped him to move throughout the days and learn his symptoms and how to try to, you know, make sure he took his medication," said Patterson.
The Associated Press contributed to this report.