New video of Midtown Atlanta shooting suspect's arrest released by police
COBB COUNTY, Ga. - Cobb County police released new video footage Tuesday of the moments leading up to the capture of the suspect in the deadly shooting at a Midtown Atlanta medical practice. 
Deion Patterson, 24, remains behind bars without bond charged with one count of murder and four counts of aggravated assault.
Police say Patterson opened fire in the waiting room of Northside Medical Midtown shortly before noon on May 3. Authorities swarmed Midtown shortly after the shooting in search of the shooter - eventually arresting Patterson hours later in neighboring Cobb County near the Braves' stadium after several residents there called 911 to report seeing someone who matched his description.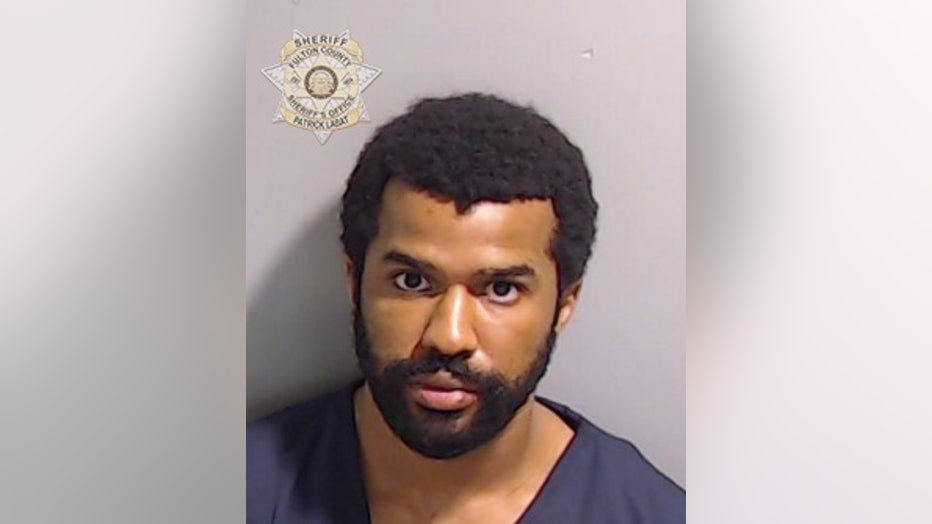 Deion Patterson (Fulton County Sheriff's Office)
Patterson had an appointment at a Northside Medical building and opened fire shortly after arriving in an attack that lasted about two minutes, law enforcement officials said at a news conference the night of the shooting.
Patterson then went to a Shell gas station and took a pickup truck that had been left running and unattended, authorities said.
Patterson's mother, who police say accompanied her son to the medical practice and has apologized for her son's actions publicly, says Deion received an honorable discharge from the US Coast Guard in January.
ATLANTA VETERANS DEMAND MENTAL HEALTH TREATMENT FOR MIDTOWN SHOOTING SUSPECT
"I want to give my sincere and deepest condolences and prayers to any and every family that was affected by the situation," said Minyone Patterson.
 Speaking to FOX 5, Minyone Patterson wouldn't go into the reason he was at Northside Medical but said her son has mental health issues.
"My son, Deion Patterson, has an affliction with mental illness and mental health illnesses. A very disgusting disease that isn't widely discussed. It's not talked about. Everyone hides from it," she said.
Patterson says her son got help for his problems while in the Coast Guard.
"They made it to where we found the right cocktail and information for him that helped him to move throughout the days and learn his symptoms and how to try to, you know, make sure he took his medication," said Patterson.
ATLANTA SHOOTING STORIES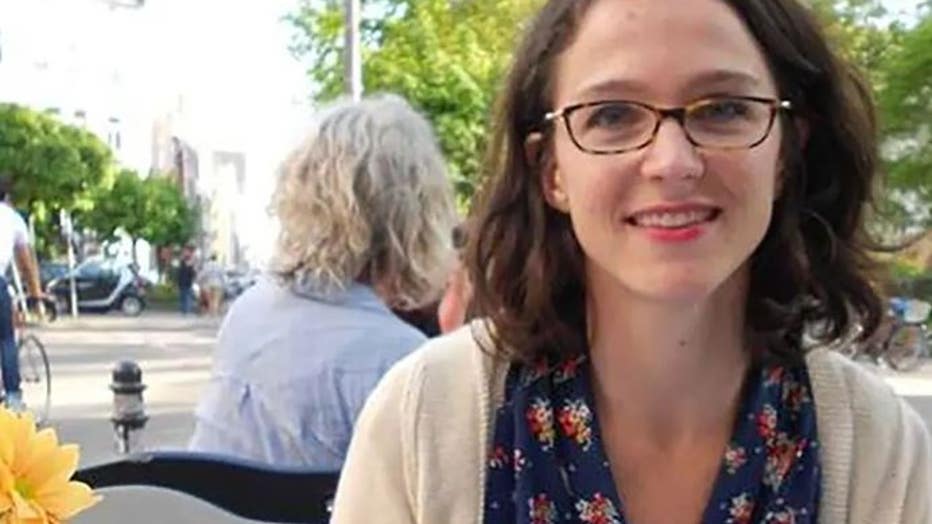 The shooting claimed the life of 38-year-old Amy St. Pierre, a researcher with The Centers for Disease Control and Prevention. She left behind a husband and two young children. According to arrest warrants released the day after the shooting, Patterson used a semi-automatic handgun to shoot St. Pierre. He also shot Alesha Hollinger in the face and fired multiple shots into Jazzmin Daniel's abdomen, the documents state. Another woman, Lisa Glynn, was shot in the abdomen; and Georgette Whitow was shot in the arm, the records show.
Two of the victims have since been released from the hospital and continue to recover. The current conditions of the two other victims have not been released.