Midtown crane collapse: Evacuation order lifted, roads reopened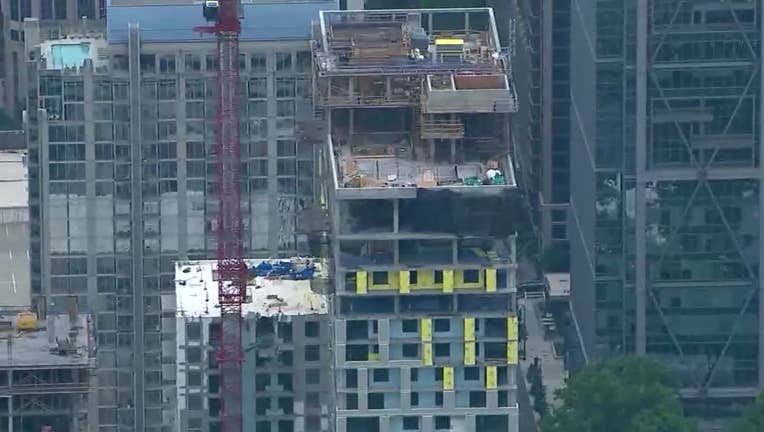 article
ATLANTA - The evacuation order for about a thousand households in the heart of Midtown Atlanta has been lifted after a crane collapsed more than a week ago.
A massive crane counterweight came crashing down on May 22, closing roadways, and leaving over a thousand residents in a state of uncertainty. The incident occurred at the Tens on West apartment building, and led to an evacuation order forcing residents to hastily leave their homes and seek alternative accommodations.
Atlanta Fire swiftly responded to the incident, announcing that the entire building and the surrounding area would remain closed until the crane could be safely dismantled. Crews worked around the clock and through the Memorial Day holiday to get to the point where the evacuation order could be lifted.
In a letter to residents of the Ten on West apartment building obtained by FOX 5, the safety of the neighboring construction site has been shored up to the point residents can return.
Spring and West Peachtree streets reopened as well, the mayor's office says.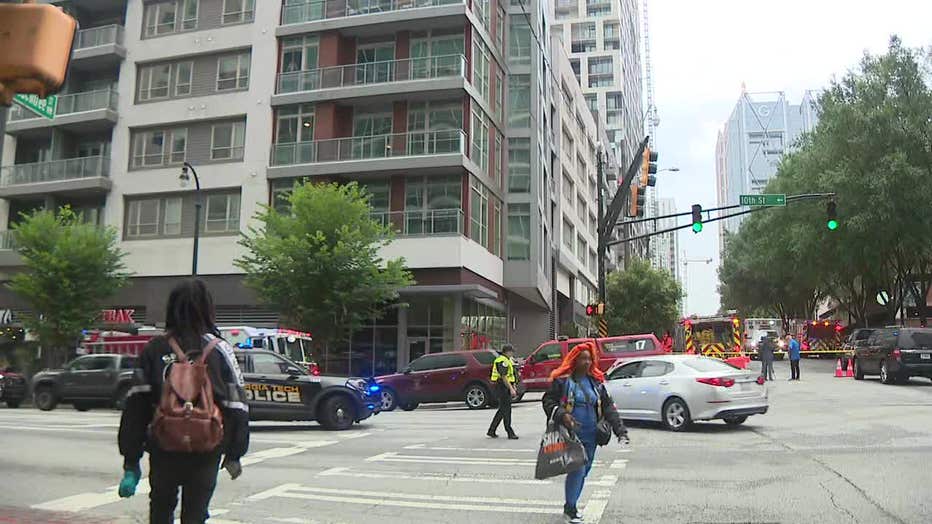 A crane collapsed damaging a building under construction and injuring four workers in Midtown Atlanta on May 22, 2023. (FOX 5)
Apartment managers in the evacuation zone say they will be providing additional support such as cleaning and sanitation services, since no one has been in those buildings for the last seven days.
A similar incident happened in 2021 when a tower crane near the 1100 block of West Peachtree Street was leaning precariously and in danger of collapsing.
The road was shut down and multiple buildings were evacuated during that incident, including 3 residential buildings, parking decks, and a handful of restaurants. During that incident, it took almost 2 weeks for the crane to be safely dismantled.