Mayor 'acted like a fool' during drunken episodes while criminal case still unresolved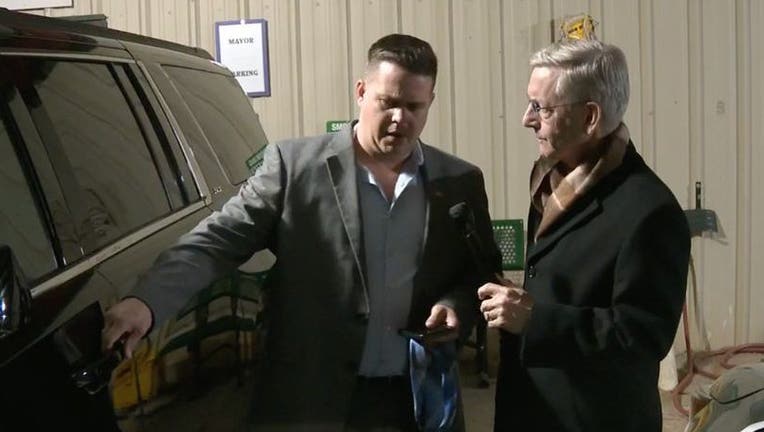 article
BUCHANAN, Ga. - An outside investigation confirmed Buchanan Mayor A.J. Scott abused his authority by repeatedly demanding police give him rides because he was too drunk to drive.
Despite those findings, the four-member city council took no action regarding Scott's status as mayor.
The retired Marine is also a former state trooper who still faces vehicular homicide charges because he crashed his patrol unit into a car full of teenagers nearly eight years ago, killing two.
The criminal case ended in a mistrial and can't be retried until the Georgia Supreme Court gives the okay.
Rome Police Captain Mark Tison was hired by the city of Buchanan in November to investigate allegations involving the mayor.
The 31-page report is filled with disturbing allegations, many of which Tison said were confirmed or likely to have happened.
Scott admitted repeatedly he called Buchanan police to give him a ride home when he had too much to drink, including an officer forced to drive outside the city to a Bremen restaurant.
According to the report, Scott himself admitted he had "8-9 Old Fashioneds" during his estimated six hours there, with two witnesses saying the mayor got on the bar and "unzipped his pants or pretended to" as the police officer tried to get him to leave.
Scott denied that but admitted "he did drink too much, and he was loud, obnoxious and acted like a fool."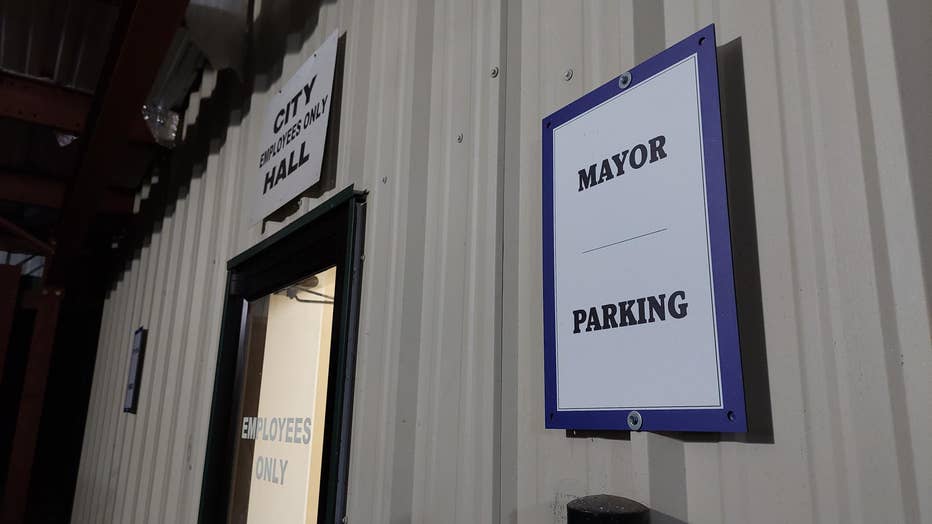 The report said the mayor showed up at a police sobriety training class already intoxicated and volunteered to be a test subject.
According to the report, last March Scott showed up intoxicated at City Hall to offer his services for a police field sobriety testing class, even though no one in the police department asked him to volunteer.
The instructor saw "cans and bottles of alcoholic beverages on the mayor's desk."
And when the investigator asked to review the mayor's cellphone to see whether he tried to cover up any of his actions, Scott refused to let him look.
The report also confirmed the mayor was intoxicated when he called police complaining about people "running through the park" behind City Hall. He also had out his pocket knife.
But the investigation determined that the mayor's two teenage daughters were with him and said they saw individuals near the park as well.
In a brief interview off camera, Scott told the FOX 5 I-Team he doesn't have a drinking problem because he only drinks alcohol a few times a month. He agreed the findings were embarrassing.
Others have a stronger opinion.
"He's not fit to be mayor," said Leslie Woods. "And without these reports, we would have no idea."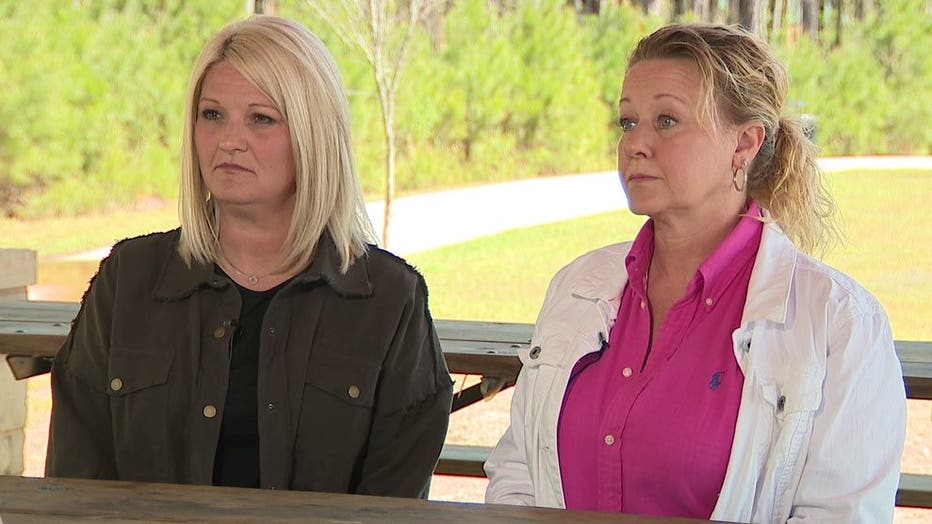 Kellie Lindsey and Leslie Woods complain the man involved in their daughters' deaths has yet to face the consequences of what happened.
Leslie Woods and Kellie Lindsey do not live in Buchanan, but the two moms follow the mayor's every wrong move. That's what happens when you blame him for the death of your teenage daughter.
"Other than losing his job with the Georgia State Patrol when he killed the girls, he has had a great life to live," complained Lindsey.
On a dark road in September 2015, trooper A.J. Scott T-boned a car with four teenagers as they tried to turn left in front of him in Carroll County.
The driver said he never saw Scott who was speeding through the 45-mile-per-hour zone, no sirens or blue lights activated because he wasn't responding to a call.
Scott was not drinking.
The crash killed the two girls in the backseat, Kylie Lindsey and Bella Chinchilla. Neither wore their seatbelt.
"I think AJ is not thinking about anybody but himself," said Woods. "He thinks he's above the law."
Scott's first prosecution ended in a mistrial. Everyone involved is waiting to see whether the Georgia Supreme Court allows the eight-year-old case to finally be retried.
"I'm just afraid it's going to take him killing someone else before he's stopped," predicted Lindsey.
In an ironic twist, two of the police administrators who provided information for the outside investigation have since been terminated.
Buchanan Police Chief Brent Christopher and Major Kris Whitfield were accused of violating city policies. Among other concerns, the report accused Whitfield of lying to the investigator.
The two claim the city's action is retribution from the mayor for documenting his drinking through official reports, something Scott denies.
Both are now considering their own legal actions.