Man convicted of killing 'generous' Kennesaw resident, dumping body behind business in 2021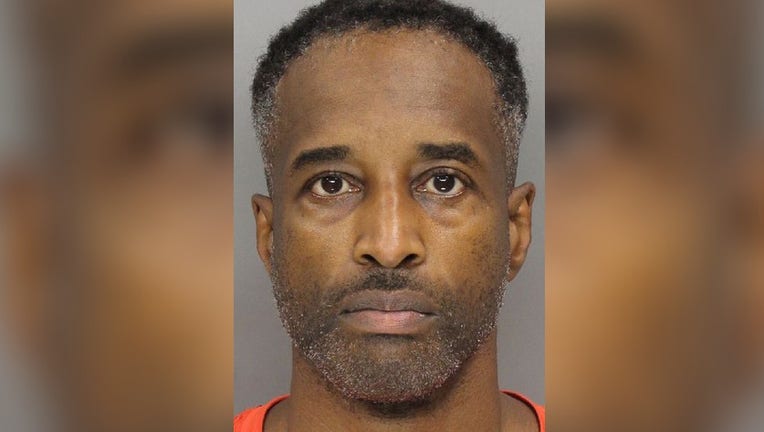 article
COBB COUNTY, Ga. - A Cobb County jury has found 54-year-old Garfield Royes Norris guilty of malice murder, concealing the death of another, theft by taking, and several related offenses. Cobb County District Attorney Flynn D. Broady, Jr. made the announcement today following a jury's verdict.
The horrifying tale began on Oct. 9, 2021, when Cobb County Police officers were dispatched to an address on Chastain Meadows Court in Kennesaw in response to a report of a suspicious and foul-smelling package discovered inside a dumpster behind a local business complex. Upon further inspection, detectives found what appeared to be human flesh within the deeply wrapped package. The Cobb County Medical Examiner's Office was called to the scene and confirmed that the package, concealed beneath multiple layers of plastic, ratchet straps, tape, cardboard, a dog tether, and various other items, contained a human body. An autopsy was conducted, revealing no clear cause of death but confirming it as a homicide.
PREVIOUS STORY: Police name suspect in suspicious Cobb County death
The victim was later identified as James Creighton, a dedicated AT&T employee with over two decades of service. Creighton had never missed a day of work until his sudden disappearance on Sept. 21, 2021. Concerned coworkers and friends reported him missing immediately. Geolocation data indicated that Creighton's last known location was in the Kennesaw area, with the sole connection to this location being Garfield Norris.
The investigation by Cobb County Police uncovered disturbing evidence implicating Norris in Creighton's disappearance and murder. Detectives discovered that Norris was in possession of Creighton's BMW shortly after his disappearance. Furthermore, Norris made several trips to a storage facility in Creighton's BMW, accumulating more than eight hours of driving time in the days following the disappearance. Detectives also unearthed a forged bill of sale for the BMW with Creighton's signature, as well as incriminating messages discussing police actions during missing persons investigations. Norris' wife reported a pungent odor inside the vehicle.
Geolocation data further revealed that Norris had frequented the location where Creighton's body was eventually discovered, casing the dump site no less than four times within two weeks of Creighton's disappearance.
"James was generous to a fault. He went out of his way to help this defendant, and in return, this defendant maliciously murdered him and threw him in a dumpster," commented Senior Assistant District Attorney Stephanie Green. "This defendant spent countless hours wrapping James up and multiple weeks harboring his dead body. This sentence ensures he will die in prison for his heinous actions."
Assistant District Attorneys Stephanie Green and Paul Camarillo prosecuted the case on behalf of the State of Georgia, while Reid Thompson represented Norris.