K-9 shot in Coweta County after high-speed chase on Friday recovering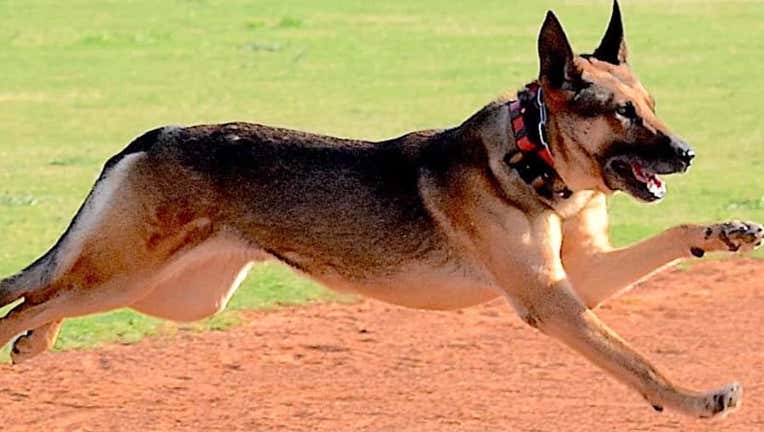 article
COWETA COUNTY - The K-9 that was shot in the line of duty on Friday in Coweta County has been identified as Kilo, according to posts on social media.
The Georgia Police K9 Foundation named the dog and the Grantville Police Department says that K-9 Kilo is a former member of their department.
Kilo was shot while officers were trying to apprehend 27-year-old Anthony Richard Fields II, who was ultimately shot and killed by officers.
It began when Fields, who was in a Corvette, reportedly pulled up behind a sheriff's deputy on Interstate 85 and revved his engine a few times before speeding past. That was a beginning of a chase which reach speeds of up to 120 mph.
During the chase, Fields crashed his vehicle into a Coweta County deputy's vehicle. He then got out of the vehicle and K-9 Kilo was released to apprehend him. Fields then reportedly pointed a gun at the deputies and the deputies opened fire, hitting Fields multiple times. It was at this time that K-9 Kilo was injured.
MAN SHOT, KILLED DURING HIGH-SPEED CHASE IN COWETA COUNTY IDENTIFIED
A deputy was also injured during the crash and was taken to the hospital for treatment. The deputy, who has not been named, was treated and released and is also recovering.