Former President Jimmy, Rosalynn Carter's grandson says 'We're in the final chapter'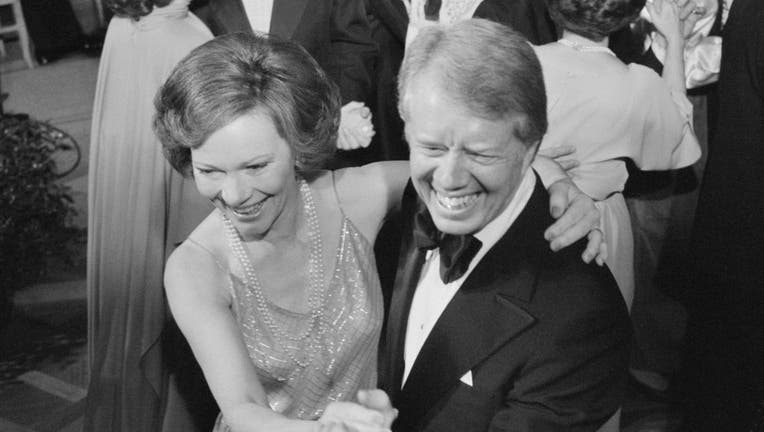 article
PLAINS - After celebrating former First Lady Rosalynn Carter's 96th birthday just a day ago in Plains, a member of former President Jimmy Carter's family told the press he believed the couple was nearing the end of their lives.
"It's clear we're in the final chapter," Josh Carter, one grandson of the presidential pair told PEOPLE in an article that was published Saturday morning.
Josh went on to explain how both Jimmy and Rosalynn are still very present and aware, but their household appears to be much quieter these days.
Back in February, a spokesperson for the Carter Center announced former President Jimmy Carter was going to enter home hospice care at 98 years old.
A few months after, Rosalynn, 95 at the time, was publicly diagnosed with dementia in May.
"Odds are I'm gonna lose my grandfather before my grandmother," Josh told PEOPLE. "He's in hospice care and she's not, and it's just math."
JIMMY CARTER'S GRANDSON SHARES HEALTH UPDATE ON FORMER PRESIDENT, FIRST LADY
While the Carter family has shared few details regarding either of their condition, FOX 5 has heard from multiple family members that the two were enjoying these moments with one another.
"They are still holding hands," Josh also told PEOPLE. "It's just amazing."
On Oct. 1, Jimmy Carter will celebrate his 99th birthday, a milestone the Carter Center and family members have mentioned they're very excited about.
Latest news on The Carters: