International car theft pipeline runs from metro Atlanta to Savannah Seaport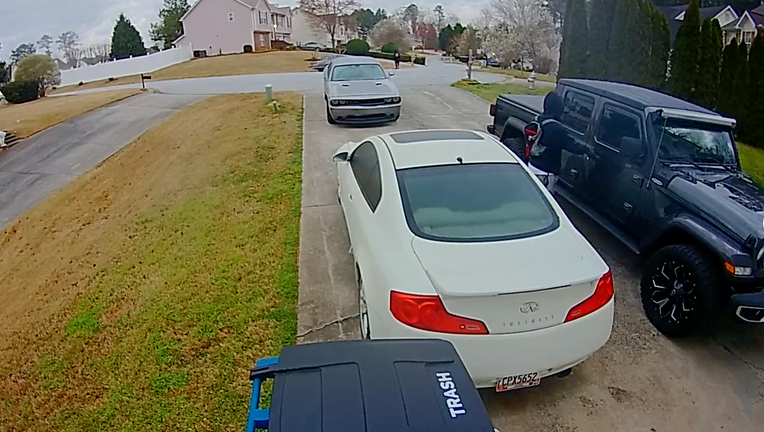 article
SAVANNAH, Ga. - It's one of the emptiest feelings a car owner can ever have.
One minute your vehicle is in your driveway. The next minute, it's gone. To where? You have no clue.
For some metro Atlanta crime victims, the answer is closer than you might think.
"It's a hurting thing for somebody to come into your yard and take something," complained Kelvin Brown, a truck driver and Army vet who prized the 2022 Jeep Gladiator he kept in his driveway.
But just after dawn one day in March 2022, a pair of young men quietly approached the vehicle, got inside, and slowly backed out of Brown's driveway in Jonesboro.
A Ring camera last recorded the $57,000 Jeep driving down the street. Destination unknown.
"I like for it to look pretty sharp and kind of like get that attention but not enough attention for somebody else to want it more than me!" Brown exclaimed.
Fifteen months later, the trail that was ice-cold would lead to one of this summer's hottest Georgia cities.
Savannah. And one of the busiest ports in the United States.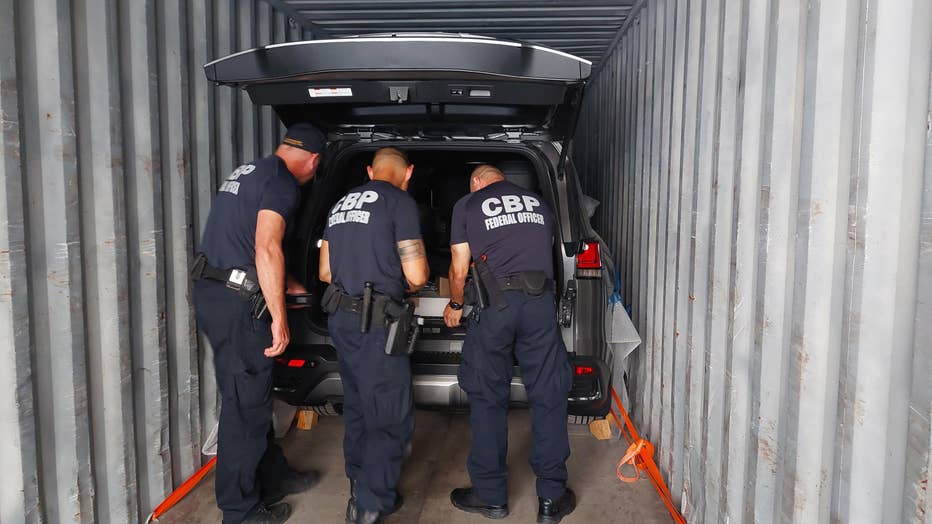 Customs and Border Protection officers examine a suspected stolen car discovered in a shipping container.
According to data from the National Insurance Crime Bureau, 1,001,967 vehicles were stolen in the U.S. in 2022. In Georgia, that number was 26,529, good for the 10th highest of any state.
And experts say a popular pipeline for those stolen cars runs through the Port of Savannah.
"With 3 million containers (each year), no matter how many officers we have at the port, it's physically impossible to inspect 100% of the containers," admitted Joe Walkins, watch commander for Customs and Border Protection.
Instead, federal officers play a high-tech game of hide and seek.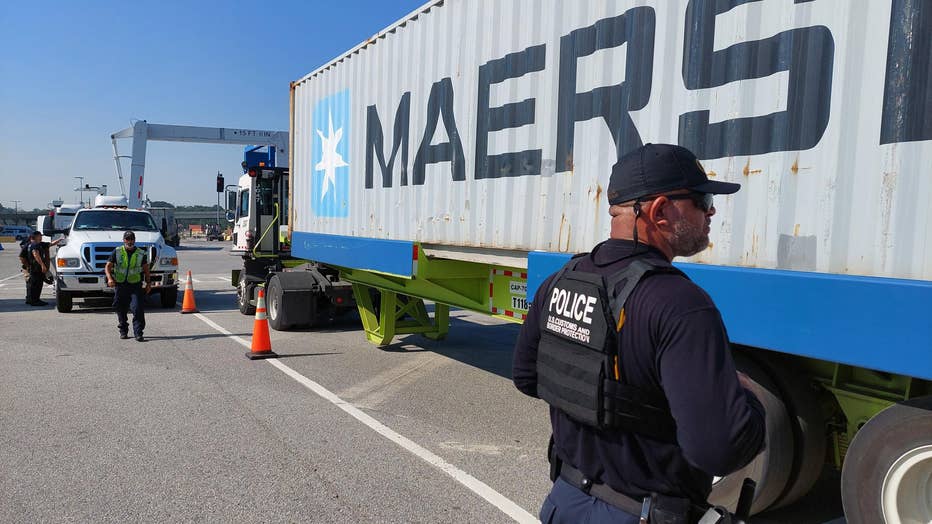 Federal officers direct suspect containers through a portable X-ray system to make sure the contents match the manifest.
The FOX 5 I-Team spent the day with CBP officers as they pulled shipping containers before heading overseas.
They ran them through a portable X-ray system that can see what's inside and what may not be listed on the container's shipping manifest.
"It takes 30 seconds to scan," Walkins explained. "And then any container that we do see an anomaly, we're going to pop that open."
They saw no obvious deception on our visit. A few years earlier, officers caught a Douglas County man trying to ship stolen cars. According to a federal indictment, Prince Bediako helped move eight stolen cars to Savannah to be shipped overseas.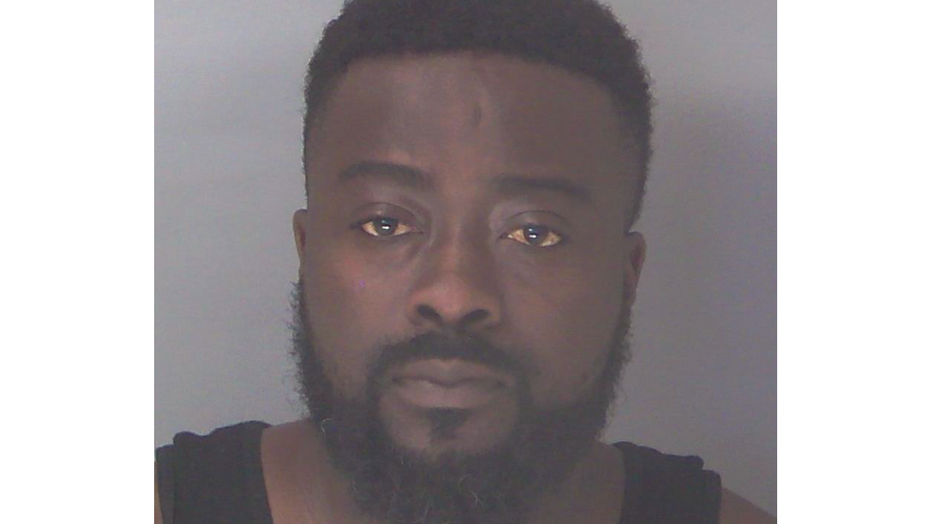 Douglasville resident Prince Bediako admitted trying to smuggle stolen cars through Savannah. He has yet to be sentenced.
Authorities reviewed the paperwork that supposedly showed all loans had been paid. But officers spotted something odd.
Can you spell anomaly?
"The key to it?" said Walkins. "Typos. Dodge was spelled incorrectly. Chrysler was spelled incorrectly."
Bediako did not respond to a visit to his Douglasville home for comment. In a deal with the government, he agreed to plead guilty to stealing four of the cars and will be sentenced later.
"He was the high level," said Walkins. "He actually had people working underneath him."
Investigators at the Port of Savannah routinely check manifests, review shippers with previous issues, and sometimes monitor destinations popular for smugglers.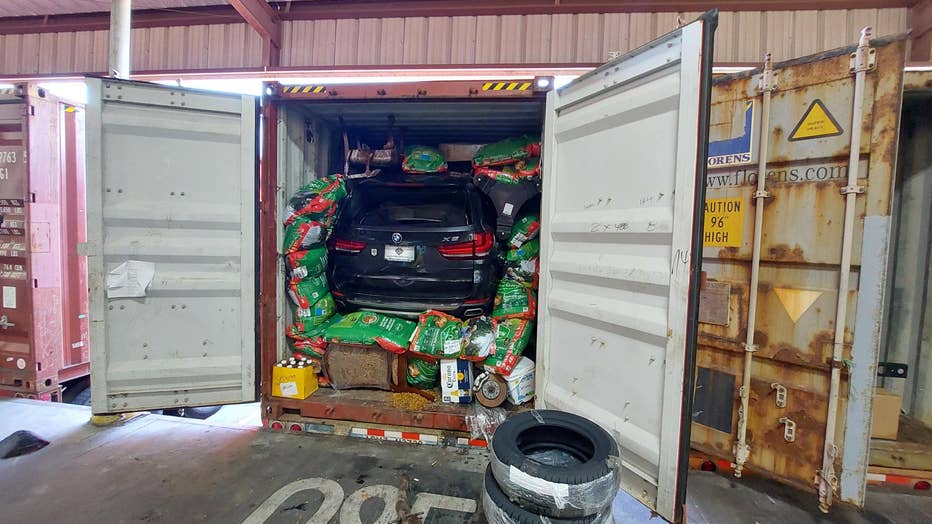 Some containers are crammed with household products used as packing materials to protect the vehicle. Authorities eventually cleared the car and the shipment.
Many stolen cars are headed to West Africa. Countries like Ghana, Nigeria, and Sierra Leon.
Last year, CBP said it seized 75 stolen cars valued at $3,967,224. Already this year they've stopped 46 from winding up overseas. That value total is even higher: $6,224,876, reflecting the trend of stealing high-end cars.
"I love my job but when I find something that's stolen, I get pumped up," said Josh King from CBP. "I get jazzed about it, and it makes me want to dig deeper and figure out who was shipping it, where it was going, and why."
Many of the suspected stolen cars were pulled from the shipping containers by forklift and moved to a warehouse, joining dozens waiting for further instructions. If cleared, they will resume their journey, although behind schedule.
But one won't be going anywhere.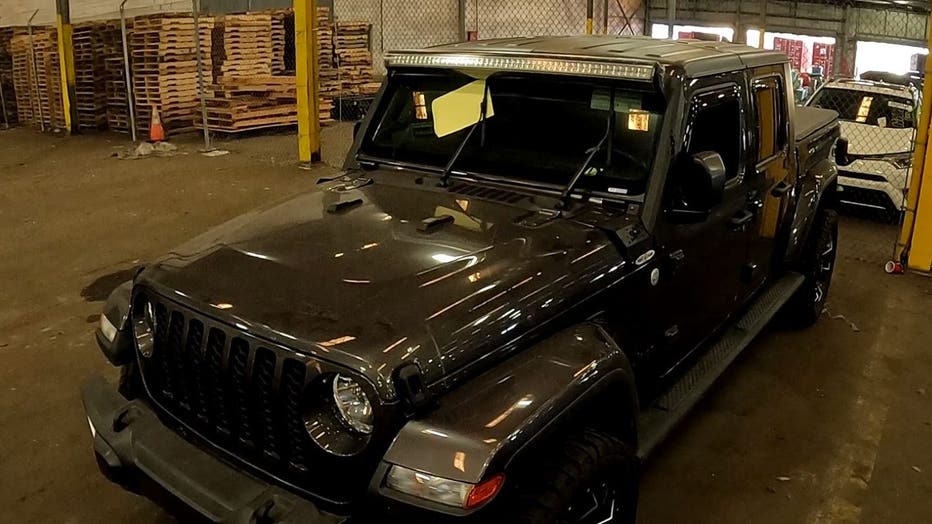 A 2022 Jeep Gladiator stolen from a Jonesboro home that was found in a shipping container bound for Liberia.
"We have one being seized today," said King. "A Jeep Gladiator."
A Jeep Gladiator discovered with an altered VIN the day before our visit. At one point locked in a shipping container, headed for Liberia.
Kelvin Brown's missing baby.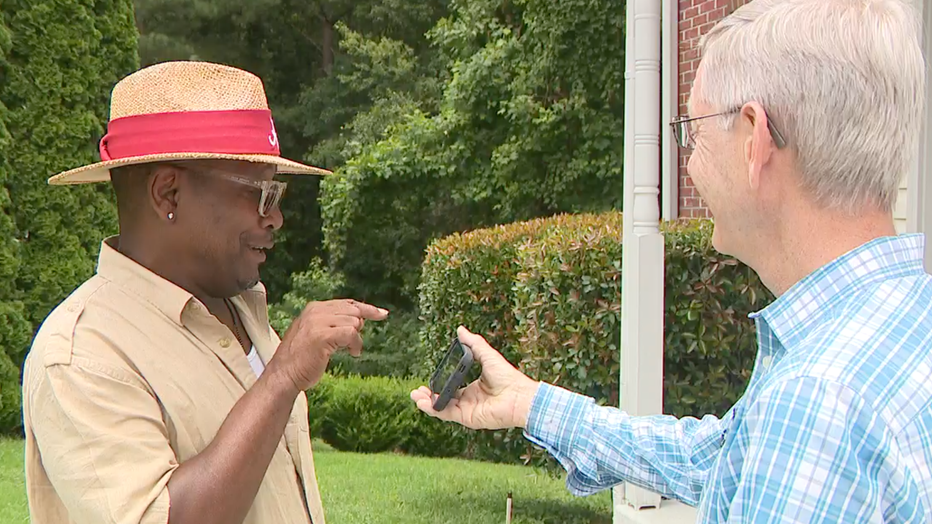 Kelvin Brown seeing his stolen Jeep Gladiator for the first time since March 2022.
"Wow," the Jonesboro man said when we showed him the picture. "Wow. That's her. That light on there cost $1,200."
It's been so long, Brown already received the insurance money for the theft which he used to buy another new Jeep Gladiator. But CBP said he can retrieve the $1,200 light bar that wasn't covered by insurance.
And Brown has installed extra cameras and tracking devices to hopefully make sure this one stays where it belongs:
At home, rather than hidden in a mountain of shipping containers destined for some foreign land, half a world away.