Henry County shooting: Community mourns Hampton mass shooting victims
HAMPTON, Ga. - Family and friends gathered together Monday night to remember the four people killed in a mass shooting in Hampton over the weekend. 
Scott Leavitt, 67, and his wife, 68-year-old Shirley Leavitt, 65-year-old Steve Blizzard, and 66-year-old Ronald Jeffers all were residents of the same Dogwood Lakes neighborhood where suspected gunman Andre Longmore lived. They were all shot within 10 minutes.
Neighbors say they were still dealing with the shock of the shooting but were glad that Longmore was no longer on the run.
The motive behind the shooting remains a mystery, but neighbors say they believe Longmore had mental health issues and that it was a random act of violence.
Vigil held for victims of Hampton mass shooting
The city of Hampton held a prayer service at Terry Jones Depot Park.
Family members consoled each other, lit candles, said prayers and sang hymn as they tried to make sense of the horrific event. Most of all, they're trying to heal.
Authorities say Andre Longmore gunned down four of his neighbors, Scott Levitt and his wife Shirley Levitt, Ronald Jeffers and Steven Blizzard. All lived in the Dogwood Lakes community. 
"It's tragic for this community to go through this. It just breaks my heart for all the victims and their families," said Ellen Ethridge, daughter is also the daughter-in-law of Steven Blizzard. "He was the best. A good man who would've given the shirt off his back to anybody who asked for help. He was always with his grandkids. He had a bundle of grandkids and he loved every one of them." 
Police shot and killed Longmore during a in a gun battle Sunday afternoon. Three officers were wounded. One of them is identified as Henry County Sheriff's Corporal David Podsiadly. He remains in the hospital. They're all expected to recover as this community tries to recover from a gaping emotional wound.
"It could have been any one of us," said Sharon Hayes, a neighbor. "I'm having a hard time dealing with the fact that it's my neighborhood my safe neighborhood that's been disrupted like this."
Hampton neighborhood still in shock over Hampton mass shooting
People in the Dogwood Lakes community in Hampton are still in shock after shooting left four of their neighbors dead. 
"Empty," Tom Hannegan said. 
"I would say shocked. Shocked would be a major word for me," Donald Smith added. 
Tom Hannegan and Donald Smith serve as the HOA President and Secretary for the Dogwood Lakes community. They spent Monday afternoon sharing flyers with neighbors about a vigil for their neighbors shot to death Saturday.
Those victims are 67-year-old Scott Leavitt, his wife 66-year-old Shirley Leavitt, 65-year-old Steve Blizzard, and 66-year-old Ronald Jeffers. All were all longtime residents of the city of Hampton.
Police say around 10:45 Saturday morning, 40-year-old Andre Longmore who lived in the Dogwood Lakes neighborhood went on a rampage shooting his direct neighbor and three others on a neighboring street. 
Hannegan and Smith say based on home surveillance footage, three of those people were killed within eight minutes of each other, just before Longmore took off in a victim's car. 
Police tracked Longmore down to Jonesboro Sunday afternoon around 3:10, when he shot at officers and took off in a K-9 unit, ending up at Mt. Zion High School. The GBI says Longmore attempted to gain entry to several homes in the Carriage Place neighborhood, where he jumped a fence and entered a home. The GBI says police soon entered where gunfire was exchanged. Longmore was killed in a shootout with law enforcement. Two Clayton County Police Officers and one Henry County Sheriff's deputy were injured in that confrontation. Two were released as of Monday afternoon.
GBI OPENS OWN INVESTIGATION AFTER OFFICERS KILL HAMPTON MASS SHOOTING SUSPECT
Hannegan and Smith knew many of the victims, especially Steve Blizzard who lived just a few doors down. 
"He served on our board HOA, and he was just very vigilant," Smith said. "He knew a lot about the neighborhood. He's just a good guy."
They say Ronald Jeffers and his wife were also active in the neighborhood HOA. 
Scott and Shirley Leavitt lived with their daughter. Their family has asked for privacy at this time. 
Right now, police have not said what led up to this shooting. Neighbors say Longmore was a military veteran and struggled with mental health issues. 
Who were the Henry County shooting victims?
Steve Blizzard had lived in the neighborhood since it was established in the mid-90s. 
Neighbor Donald Smith says Blizzard served on the Homeowners Association and was "very vigilant."
"He knew a lot about the neighborhood, and he was just a really good guy," Smith said.
Ronald Jeffers lived right next to Longmore and was also very active in the HOA.
Sherry Wyatt, who works at Hampton's recreation center near Jeffers' home, said Jeffers would regularly come in to sing at the senior center that shares the building.
A few months ago, Jeffers came over to her side of the building to practice, and she told him how beautiful was his voice.
"I'm just so glad I told him he sang like an angel," said Wyatt, adding her heart was heavy Sunday over his death. "I know he is in heaven now singing."
Scott and Shirley Leavitt lived in the neighborhood with their daughter. A family member at their home asked for privacy at this time.
The city will host a prayer vigil for the victims and their loved ones at 7:30 p.m. at Terry Jones Depot Park on East Main Street.
"We have their back, and we will continue to support them throughout their bereavement," Hampton Mayor Ann Tarpley said.
What led up to the deadly shooting in Hampton?
Officials have released only a few details about the shooting Saturday morning in the quiet Henry County subdivision that escalated into a day-long manhunt and showdown with police.
A neighbor told FOX 5 they heard gunshots and saw the shooter dressed in black.
"I just heard bam, and as soon as I heard it, I knew what it was," said Frankie Worth. "He had on tactical gear, but it was a weird type of gear I've never seen before."
Worth said that Longmore, who he knew only as Andre, was standing in the street. He said he saw the man's hands jerking from the recoil of firing a silver handgun at a car driver by another one of his neighbors.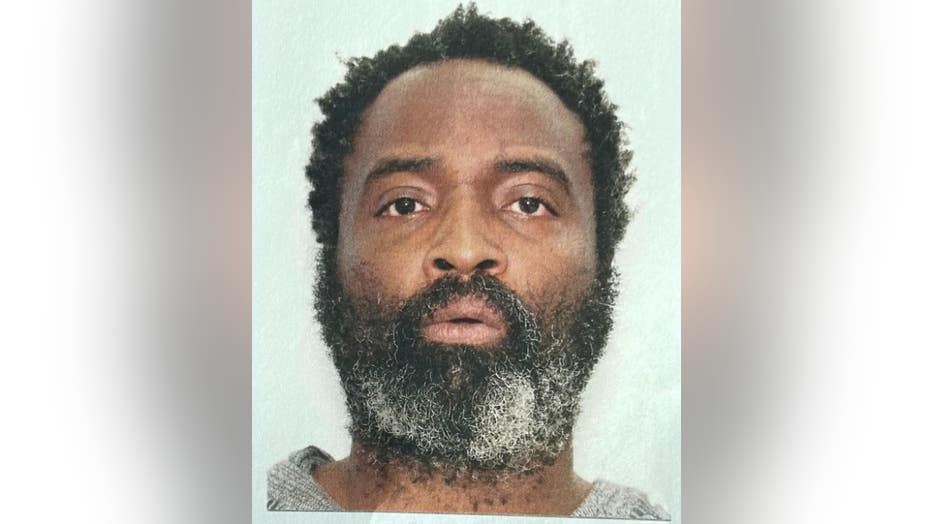 "I thought he was walking in the road and they just so happened to make him angry. I thought it was a road rage thing," Worth said. "I ain't never seen him before. It's the first time I've seen a guy like that."
Worth said Longmore appeared to evaluate whether he needed to shoot again and then "started walking casually" toward the entrance to the subdivision, then at a "brisk stride." Worth said he ran upstairs, watching Longmore disappear behind some trees as he called the police.
Ron Foster, who lives on the main road outside the subdivision entrance, said Longmore drove through his yard and his neighbor's yard, destroying multiple ornamental windmills and leaving tire tracks in the grass. Foster was inside his house when he heard crunching metal.
"What was going through that man's mind after he did all he done?" Foster wondered. "It was unreal."
Andre Longmore killed by police in Clayton County
After an intense search involving multiple law enforcement agencies, Henry County Sheriff Reginald B. Scandrett says Longmore was first spotted by a Clayton County deputy who saw the SUV the gunman reportedly stole from one of his victims on Highway 138 and Mt. Zion Parkway.
The deputy began chasing him, calling for backup. After exchanging gunfire with Longmore, Clayton police said he ran away.
A short time later, authorities engaged the suspect again - this time at a nearby townhouse on the 4000 block of Wagon Wheel Court in Jonesboro. It was during this exchange of gunfire that Longmore was shot and killed.
Officers injured in shootout with mass shooting suspect
A Henry County sheriff's deputy and two Clayton County police officers were injured in the attempt to arrest Longmore, officials said.
One officer was shot in the back and was taken by helicopter to an Atlanta trauma center, Henry County Sheriff Reginald Scandrett said. "He is conscious, breathing and talking at this time," Scandrett said of that officer.
Cpl. Daniel Podsiadly underwent surgery on Monday at Grady Memorial Hospital.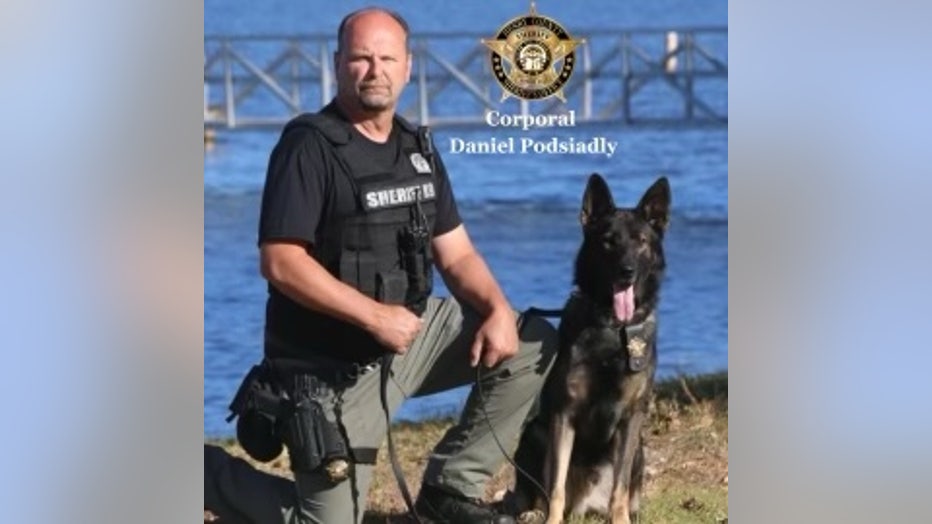 Cpl. Daniel Podsiadly  (Henry County Sheriff's Office)
Podsiadly is a 30-year veteran of the force.
Clayton County Police Chief Kevin Roberts said all three officers are expected to recover. Details on the conditions of the other two wounded officers were not immediately made public.
The shootings marked the 31st mass killing of 2023, taking the lives of at least 153 people this year, according to a database maintained by The AP and USA Today in a partnership with Northeastern University.
The Associated Press contributed to this report.