Deputies catch Rabun County murder suspect on the run in Hall County
HALL COUNTY, Ga. - The murder suspect wanted out of Rabun County has just been arrested after making a getaway to Hall County on Tuesday.
Keegan Phillips, 23, was wanted for a homicide that took place in Rabun County, but officials said a resident spotted him in Gillsville. The Georgia Bureau of Investigation, Rabun and Hall County sheriffs' offices banded together for a multi-agency search party. The Banks County Sheriff's Office was the last law enforcement group to join.
Phillips had been described as 5-feet-8-inches tall, about 170 pounds with visible scars on his neck and face. He also has dark brown hair and blue eyes.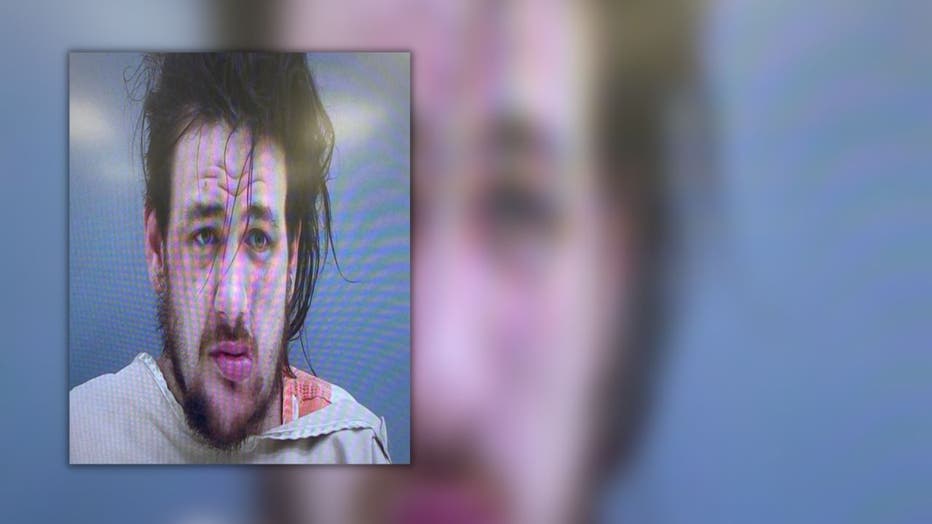 Keegan Phillips, 23 (Credit: Hall County Sheriffs Office)
Officials said he was disheveled and was last seen wearing a dirty gray t-shirt and black shorts. They warned people not to approach the suspect if they saw him.
By 7 p.m., Hall County sheriff's deputies located Phillips on Byrant Quarter Road and made the arrest, ending the search.