Georgia taxes fall in April, but budget picture still bright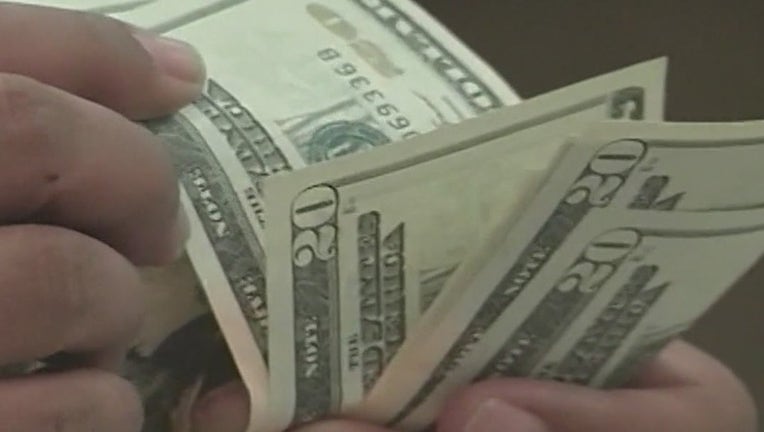 article
ATLANTA - Georgia remains on track for another budget surplus, even after the state's tax revenues fell in April.
The state has collected $27.8 billion in General Fund revenue through April, according to figures released Tuesday by Gov. Brian Kemp.
That's only about 1% more than last year, with revenue growth slowing down after running red hot during the pandemic.
But Kemp set his revenue estimate at less than what was collected last year, arguing that was an artificial peak. Georgia needs to collect less than $2.9 billion more in May and June to reach the goal for the 2023 budget year ending June 30. Georgia collected more than $5.5 billion in May and June of 2022, even at a time when the state was forgoing gasoline and diesel tax collections.
"The data that we have so far points to a surplus," said Danny Kanso, senior fiscal analyst at the liberal-leaning Georgia Budget and Police Institute. "The question is how large will it be."
Any surplus could add to the $6.6 billion in cash from previous years that Georgia began the 2023 budget with. And all that cash is on top of the state's rainy day fund, now filled to its legal limit of $5.2 billion.
Residents and companies in Georgia have continued to earn and spend, paying state income and sales taxes, with the job market staying strong despite economic uncertainty over inflation and rising interest rates. The picture going forward is less clear with big increases in sales tax collections slowing down, suggesting that inflation is abating or consumers are pulling back.
The state's financial position is strong even though overall tax collections for the month of April fell 16.5%, with a billion-dollar dip in individual income tax collections.
April is when people who owed more income tax than they withheld last year had to settle up with the state. Economist Jeffrey Dorfman, who advises the Kemp administration, told lawmakers in January that he expected individual income tax collections to decrease sharply because the state collected a windfall in 2022 thanks to capital gains.
"When tax filing season hits and we don't get that $3 billion, I promise you we will be behind last year," Dorfman told lawmakers during budget hearings.
But while individual income tax collections are down about $750 million, or 5%, for the first 10 months of the budget year, corporate income tax collections have more than made up for the decrease, surging by more than $1.3 billion. State officials said Tuesday that changes in state law let certain business entities pay income taxes, instead of the owners having to pay state income taxes on their personal returns. That shifts tax revenue from individual into corporate income taxes.
"We are doing better than expected so far with individual income tax falling as expected but corporate taxes being stronger than forecast," Dorfman wrote in an email.
A spokesperson for Kemp didn't respond to an email seeking further comment Tuesday.
Kemp adjusted projected revenue upward by more than $2 billion when lawmakers revised the current year's budget. Lawmakers followed his lead by budgeting $1.1 billion to make up foregone motor fuel tax collections and $950 million for property tax rebates to homeowners.
Kemp also persuaded lawmakers to give another $1 billion of state income tax refunds, a move lawmakers approved. The state would dig into its existing pile of cash to pay those refunds if it doesn't collect enough money this year. But Georgia may be able to pay refunds out of 2023 revenue and still add to the surplus.
Overall, though, it appears Kemp, who by law sets a limit on state spending, has again deeply underestimated how much tax revenue the state will collect. While some Republicans want deeper cuts in taxes, Kanso's group believes the money would be better spent shoring up or expanding government services.
"I think that it's very clear that these revenue estimates are extremely conservative," Kanso said. "And in effect, what that means is that we are artificially constricting the state's capacity to meet the needs of Georgians."